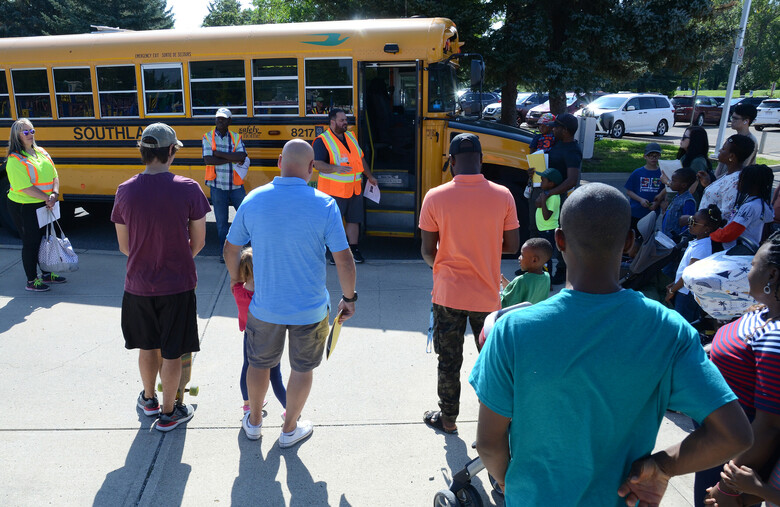 On Aug. 26, Nicholas Sheran Elementary School hosted the Third Annual My 1st First Ride.
Lethbridge School Division partnered with Holy Spirit Catholic School Division and Southland Transportation for another successful event.
Southland Transportation Ltd. gave students an opportunity to learn all about school bus safety and protocol, as we prepare for the new year.
My 1st Ride, A Free School Bus Safety Program for First-Time Riders and Parents, included a presentation for students and parents, along with a short ride on a bus to learn the ins and outs of the daily school bus routine.
Hotdogs, hamburgers, chips, coffee and ice cream treats were available, as students and families also had the opportunity to play a wide variety of games. 
Please see the video below for more details.
My 1st Ride