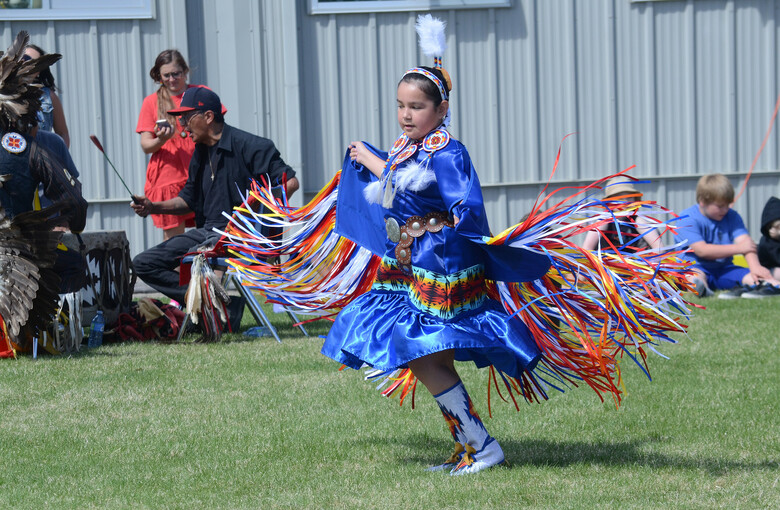 On Friday, Fleetwood-Bawden Elementary School wrapped up Mental Health Week with an outdoor event to connect the community together.
Students, staff and members of the community gathered under the warm sun and observed a smudge and Indigenous Blessing, and watched and listened to Indigenous dancing and drumming. To conclude the event, everyone joined hands and participated in a Round Dance. 
Fleetwood student Everliegh Mistaken Chief-Shouting and her family shared their culture with the Fleetwood family, as Jason Plain Eagle and Josh Crow Shoe set up the tipi and and welcomed students to help and learn about the set-up process.
The Division's Indigenous Education Team helped organize the day's events.
Culture Day