Posted on:
Update regarding spectator attendance at sport and recreation activities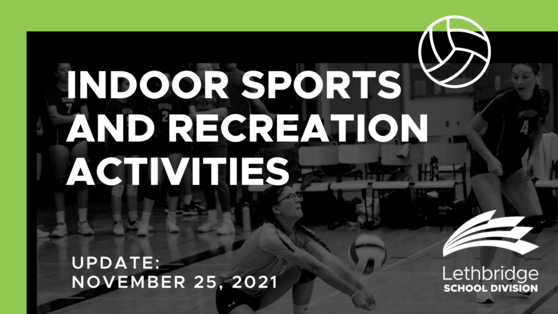 Lethbridge School Division has made changes regarding spectators for events at the middle school and high school levels. 
For more information, please see the letter below, which has been drafted for middle school and high school parents and guardians. 
Please note, as per the Government of Alberta's Restriction Exemption Program, those looking to access our schools for sports and other events are required to show an Alberta vaccine record with a QR code.
As a result, the Division has updated its REP to reflect this change. The document can be found here: DIVISION REP. 
For those looking for assistance with their vaccination records, please click on this link: HELPDESK.