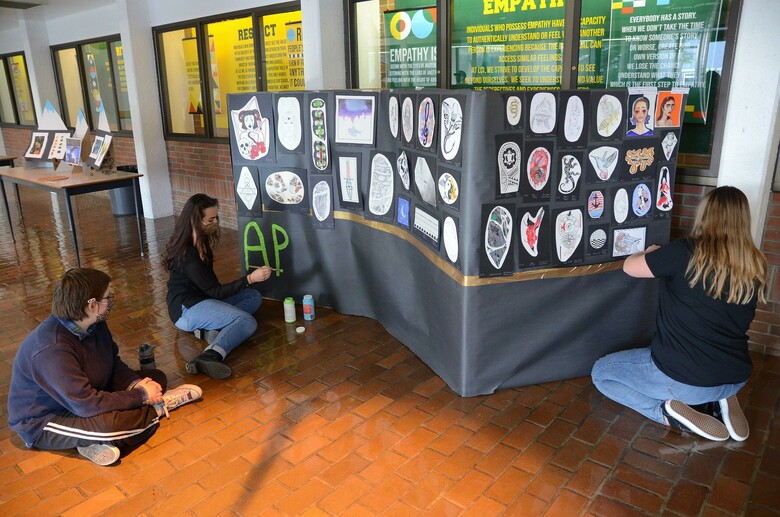 Lethbridge Collegiate Institute hosted a Student Art Showcase on Nov. 25-26.
A few students in Michaela Dilworth's leadership class took on the project and hoste the showcase Wednesday and Thursday in the front foyer of LCI.
Classes had the opportunity attend the showcase during the day with their teacher or at lunchtime. 
The showcase included over 70 pieces of art.