Posted on:
Wilson looking to build outdoor learning space with help of Lowe's Canada Heroes campaign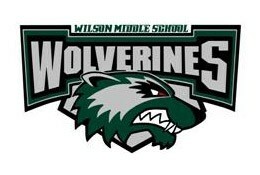 Wilson Middle School has partnered with Lowe's Canada in an effort to construct a brand new outdoor learning space.
Wilson teachers Jeff Hirsche and Derek Resler are leading the way on the project, which aims to create an area where students can not only learn but also enjoy outdoor performances.
Preparation on the outdoor space, which will resemble a pergola-style amphitheatre, will begin this fall. Construction will take place in the spring.
The project has been made possible through a partnership between Wilson and Lowe's through the Lowe's Canada Heroes campaign, which serves local communities and charities nationwide. Partnering with local non-profit organizations or public schools, Lowe's stores across Canada are accepting donations to help local causes and help strengthen the communities in which Lowe's operates.
At the Lethbridge Lowe's from Sept. 1-30, 2019, locals have the opportunity to donate at the checkout in support of the Wilson outdoor learning space project. For every $2 raised through in-store fundraising, Lowe's Canada will match 50 per cent of all donations, up to $2,000 per store.
This year, some 270 corporate stores from the Lowe's Canada network will support over 245 organizations during the campaign.
"Through the Heroes campaign, we are thrilled to support organizations that make a real difference in the communities where we operate. We are committed to helping build stronger communities and taking concrete steps to improve the lives of those around us," said Jean-Sébastien Lamoureux, Senior Vice-President, Communications, Public Affairs and Compliance at Lowe's Canada. "The strength of this campaign lies in our employees' high level of engagement to the local cause they have chosen themselves. Some of them will also volunteer their time by helping their partner organization carry out a specific, inspiring project."
On Saturday, Sept. 7, Lowe's Lethbridge is hosting a carnival in support of the Wilson project. From 11 a.m.-3 p.m., the event will include a reverse dunk tank, food trucks and a number of other features. 
For more information on the Lowe's Canada Heroes campaign, visit this link: LOWES