Posted on:
Willms-Laing appointed acting vice-principal at Dr. Probe Elementary School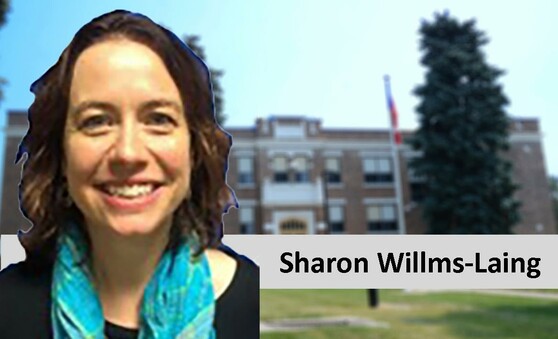 Lethbridge School Division is pleased to announce Sharon Willms-Laing has been appointed acting vice-principal at Dr. Gerald Probe Elementary School.
Willms-Laing will assume administrative responsibilities during a leave commencing this spring.
A student-focused educator who believes in building strong relationships as foundational to successful practice, Willms-Laing is dedicated to the community of learners she serves. She is dedicated to supporting a school context that is safe and caring and supporting the success of all learners by beginning where students are at.
Willms-Laing is a reflective practitioner who is a strong supporter of professional learning. Recognizing that building a strong professional learning community takes the commitment of the collective, she strives to have clear communication and structure collaborative opportunities among staff. She also believes in the strength of building capacity among community members and drawing from their expertise.
"I am excited and honoured to be joining the Probe team as acting vice-principal," said Willms-Laing. "Probe staff have a great reputation for providing rich and supportive learning environments. Their 4 Cs - Caring, Concern, Co-operation and Courage have made a meaningful impact on the community and I am thrilled to be part of it. I look forward to seeing everyone in February!"
Willms-Laing's first experience as a teacher in Lethbridge School Division was as a Grade 1/2 teacher and most recently as a Grade 3/4 teacher in the Montessori program at Fleetwood-Bawden School. Prior to coming to Lethbridge, she taught Kindergarten and Grade 3. She has assumed the role of Learning Support Teacher for Kindergarten and previously took on the role of acting vice-principal. These experiences will contribute to her role in supporting staff and students at Probe.
Willms-Laing has a Bachelor of Arts and Bachelor of Education from the University of Lethbridge. In July she will earn her Master's of Education degree with a focus on Multiple Literacies in the Canadian Classrooms from the University of Lethbridge, and has been credentialed with an International Montessori Teaching Diploma through the North American Montessori Center.