Posted on:
WCHS completes successful run of Shrek The Musical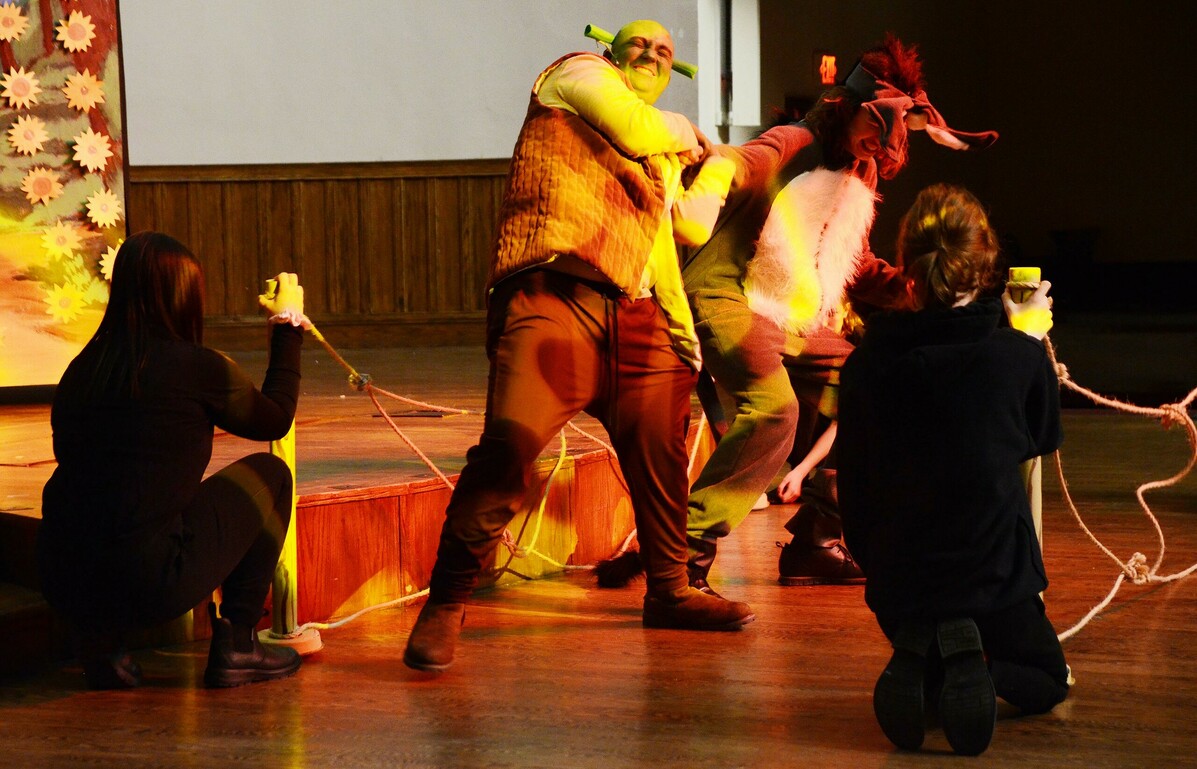 Winston Churchill High School students just wrapped up performances of Shrek The Musical.
Hosted at Southminster United Church, Shrek was a musical that celebrated all things weird.
The production featured Isaac Steckly at Shrek, Johanna Zieber as Fiona and Hayden Forsyth as Donkey. Shrek's entire cast list can be found on Page 4 of the program: SHREK.



Shrek The Musical