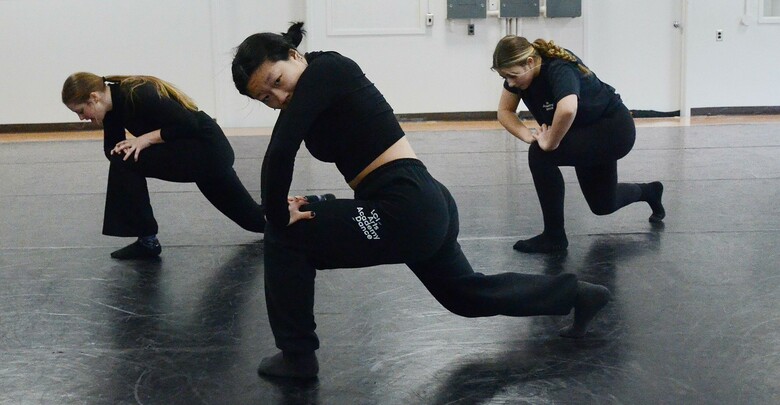 On March 13-14, LCI Arts Academy Dance will present AWAKENING at the Yates Memorial Theatre.  
AWAKENING brings together the transformative power of dance. The show signifies the joy of coming back to live theatre and young adults doing what they love together again. The 80 insanely talented arts academy dancers will perform ballet, contemporary, hip-hop, modern, tap, house and breaking. 
The production will include various dance pieces in collaboration with the beautiful sound of the LCI Jazz Choir under the direction of Erinn Roberts. 
This year, LCI will present pieces by well-known local choreographers and showcase works from celebrated established Canadian choreographers such as: 
Raoul Wilke from Holla Jazz and Moon Runners crew - Toronto, Ontario. 
Sarah Dolan, former assistant choreographer for SYTYCD and director of O2 in Calgary. 
Kaleb Tekeste from Original Rudes and Decidedly Jazz Danceworks- Calgary Alberta 
Ajay Musodi – Vancouver, B.C. 
Philippe Jaques, Artistic faculty of the Royal Winnipeg Ballet, choreographer for Ballet Victoria – Montreal Canada 
Apple Wong and Goldie Applerosulit from Universoul Dance- Calgary Alberta 
Lisa La Touche seasoned Broadway tap dancer and choreographer- Calgary Alberta 
Haley Van Rijn Graduate of ITP in Vancouver, former back-up dancer for Janet Jackson
Show days and Times:
March 13:
1:00 P.M
4:00 P.M.
7:00 P.M.
March 14: 
Tickets are available from the Yates Box Office.
AWAKENING