Posted on:
Southland donates flat deck trailer to Lethbridge Collegiate Institute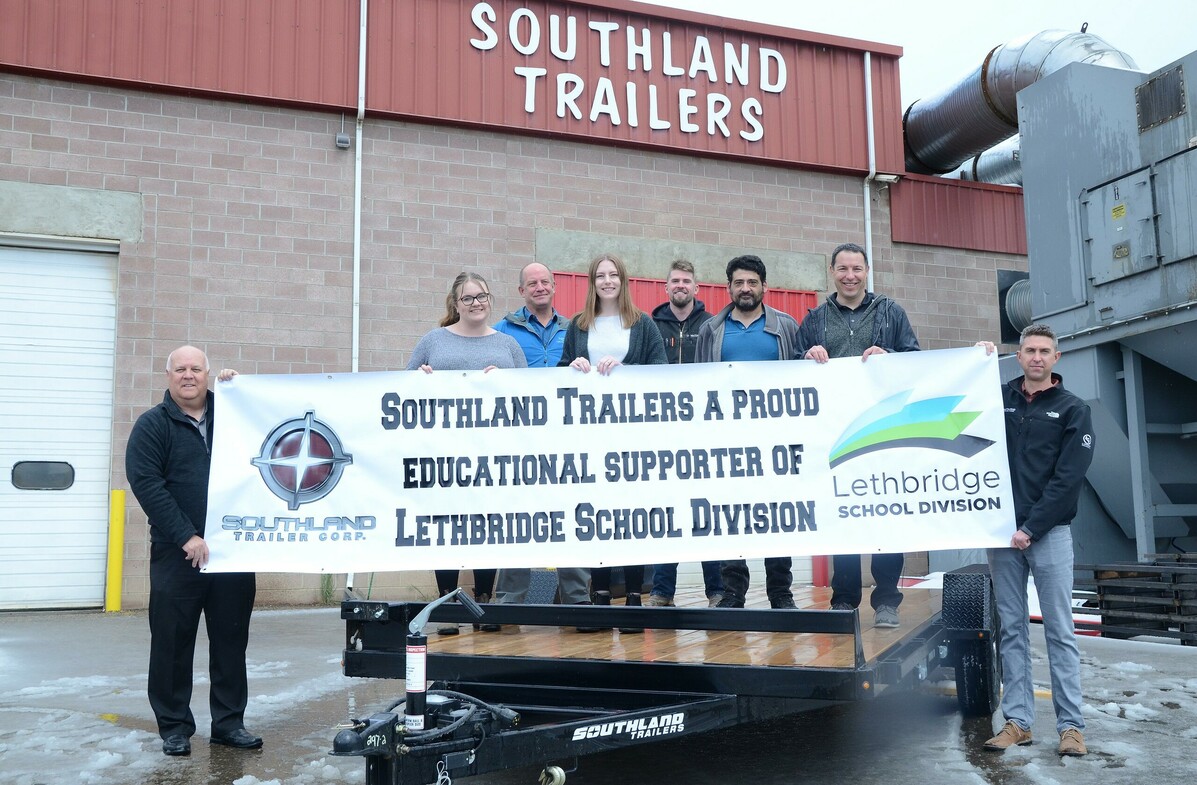 On Monday, May 9, Lethbridge Collegiate Institute staff visited Southland Trailer Corp. to accept a donation of a brand new flat deck trailer.
The trailer will not only provide a boost to the automotive department at LCI but will also be used in a number of different ways at the school.
In the video below, LCI vice-principal Gord Vatcher describes how important donations like this are to the school, while Southland representatives speak about the importance of their partnership with local schools.
Lethbridge School Division's Carey Rowntree speaks about how partnerships such as these assist the Division's Registered Apprenticeship Program, Off-Campus Education and Career and Technology Studies programs.