Posted on:
MMH winter celebration brings school community together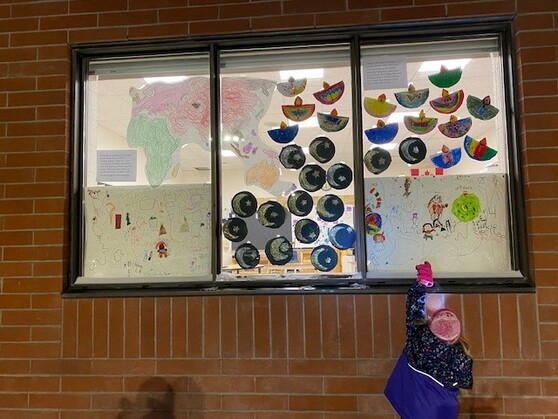 On Wednesday evening, Mike Mountain Horse Elementary School hosted a winter celebration.
Classrooms of students decorated their exterior windows with their artwork, to mimic great department store window decorations.
Families stopped by the school for a stroll around the building to enjoy the beautiful displays, as the MMH School Council supplied hot chocolate and candy canes, which were happily served by the MMH administration team.
The school served up over 400 cups of hot chocolate to families!
"It was an amazing way for families to feel some connection to the school as they peeked in windows and looked at our students' beautiful artwork, even if it was freezing," said MMH principal, Kerry Taylor. 
MMH Winter Celebration