Posted on:
Gilbert Paterson teams up with Lethbridge Symphony Orchestra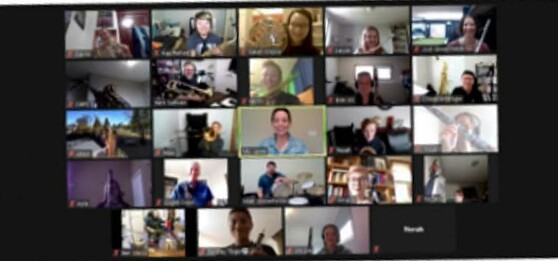 Music educators across our city are working tirelessly to ensure music remains in the lives of students, whether they are online, in person, or somewhere between.   
The Lethbridge Symphony Orchestra has also needed to adapt to the restrictions, and that includes the organization's mentorship programs.  In normal years, the LSO offers mentorship to advanced instrumental students through performances, side by side with professional and accomplished musicians in the orchestra, but due to restrictions the orchestra is not currently performing.   
Instead, the orchestra members are 'virtually' coming to the students, supported by the RBC Foundation Orchestra Mentorship program.   
Members of the orchestra connect with small groups of students online, working with the students on their technique, sound and music that they are currently playing in their school ensembles, while also demonstrating through short performances for the students to encourage their continued practice and performance in music.   
The LSO is thankful to all the local music educators who participated in these workshops for welcoming the LSO musicians into their virtual classrooms, connecting with their students, and sharing the joy and love of making music in any way they can.  This week, some of the Lethbridge Symphony Orchestra members joined Ms. Karly Lewis (Band Director) and the Gilbert Paterson Middle School Online Band classes to do mini-clinic sessions with both Grade 7 and Grade 8 band students.   
A huge thank you to the RBC Foundation Mentorship Program for funding this exciting endeavour.