Posted on:
Board of Trustees Special Meeting set for Wednesday, Aug. 3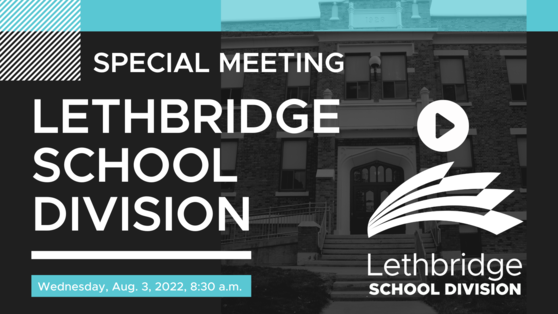 The Lethbridge School Division Board of Trustees will host a Special Meeting on Wednesday, Aug. 3 at 8:30 a.m.
The meeting will be held inside The Education Centre (433-15 St. S.) in the Second Floor Conference Room.
For more information about the meeting, please see the agenda here: AGENDA.
To view a recording of the meeting, please click on the following link: SPECIAL MEETING.