Posted on:
Chinook student creating Christmas stockings for YWCA and shelter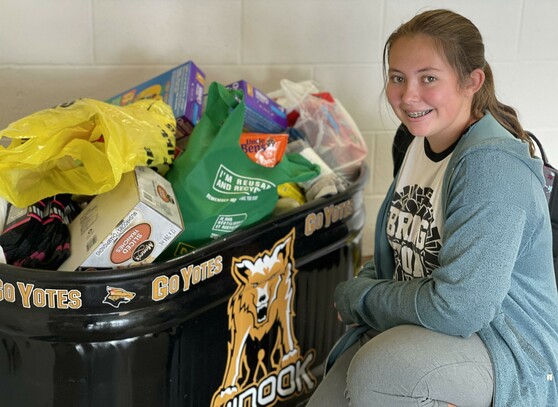 A student at Chinook High School is looking to make the Christmas season a little brighter for those in Lethbridge.
Madison Elford, a Grade 9 at Chinook, is sewing stockings for the homeless. Her goal is to sew 100 stockings for the YWCA and the Lethbridge shelter.
Division schools are also involved, as Nicholas Sheran Elementary School is making Christmas cards for each stocking, while G.S. Lakie Middle School is doing a glove drive. Chinook is collecting socks for the stockings.
Please see the video below for more information on the initiative:
Christmas stockings