Posted on:
Election information available on Division website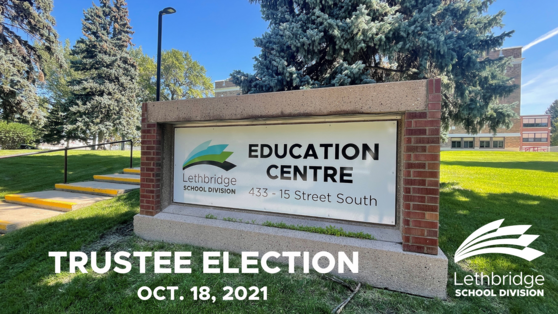 Looking for details on what it takes to be a Trustee for Lethbridge School Division?
Alberta's next municipal general elections will be held Oct. 18, 2021. Along with selecting city councillors, Lethbridge residents will also head to the polls to select public school Trustees for Lethbridge School Division.
Nominations for the general election close on Monday, Sept. 20, 2021.
For more information on running for office, please visit the Lethbridge School Division ELECTION INFORMATION page. 
To visit the City of Lethbridge election page, which includes more information for candidates, election workers and voters, along with a list of candidates, click here: MUNICIPAL ELECTION.