Posted on:
Mobile Mindful Munchies continuing to provide lunches to students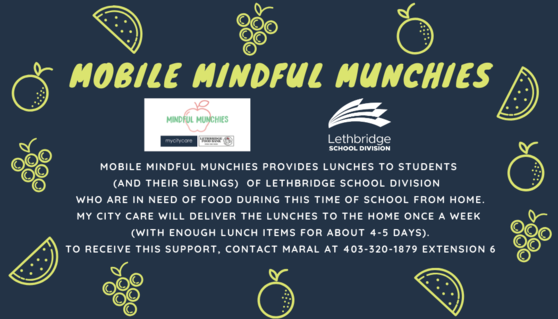 Mobile Mindful Munchies provides lunches to students (and their siblings) of Lethbridge School Division who are in need of food during this time of school from home.
My City Care will deliver the lunches to the home once a week (with enough lunch items for about 4-5 days).
To receive this support contact Maral at 403-320-1879, extension 6.