Posted on:
WCHS fall play Murder's in the Heir runs Nov. 16-19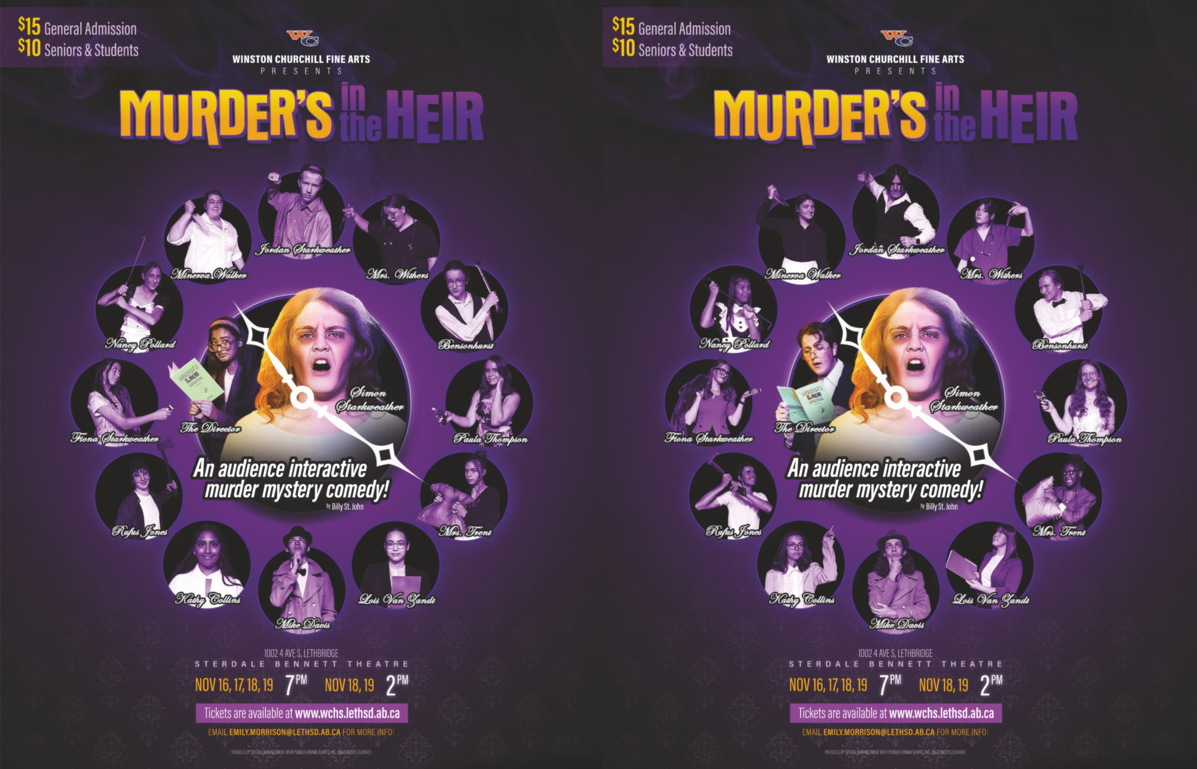 Winston Churchill High School is set to produce the school's fall play, Murder's in the Heir.
Murder's in the Heir runs Nov. 16-19 at 7 p.m. nightly, and then on Nov. 18-19 at 2 p.m. at The
Sterndale Bennett Theatre.
The show is two hours, including a 15-minute intermission. It is recommended for ages 10 and up.
There have been over 40 students involved in the production, as the show has two different casts. For many student actors, this plays marks their first time in a production like this.
The show will be different every night, as the audience selects the murderer!
Tickets are $15 for adults, $10 for students and seniors. Tickets are now on sale on schoolcashonline.
Please see the video below for more details on the production.
Murder's in the Heir