Posted on:
Trustees tour Division's new southside elementary school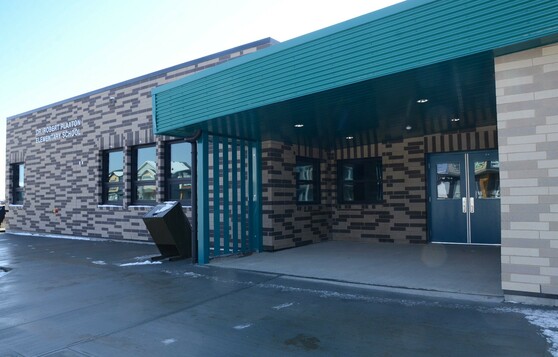 Tuesday afternoon represented a special opportunity for members of the Lethbridge School Division Board of Trustees.
Trustees, and members of the media, visited the new southside elementary, Dr. Robert Plaxton Elementary School, for a tour led by Daniel Heaton, the Division's Director of Facilities.
The school, set to open in September of 2021, features 4,800 square metres of space, with 15 permanent classrooms, eight modular classrooms and two project centres.
Plaxton has a 616 square metre gymnasium, a 180 square metre Learning Commons and a student gathering space measuring 223 square metres.
One of the more interesting features includes a 37 square metre commercial kitchen.
Plaxton's layout incorporates six breakout and wraparound services offices spaces.
Outside, there are 94 on-site parking stalls, an on-street school bus parking layby area and an energy-sources-themed playground.
Solar panels on the roof and the gymnasium walls will generate 105 per cent of the electricity the school should consume.
Plaxton tour - March 23