Posted on:
Rams earn bronze medal at 3A volleyball provincial tournament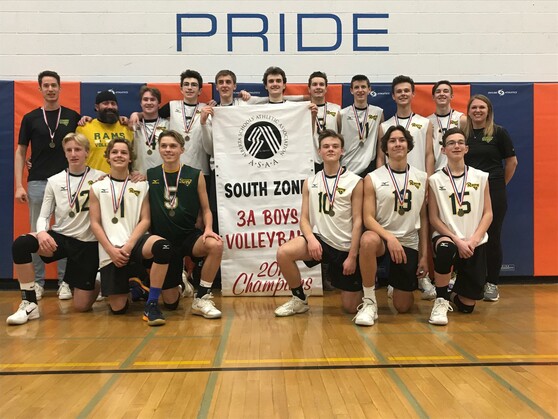 The Lethbridge Collegiate Institute Rams captured the bronze medal at the ASAA 3A Boys Volleyball Provincials 2019 on Saturday in Magrath.
LCI swept St. Joseph two sets to none in the bronze-medal match, after a playoff run that started with a 2-0 win over Cochrane. The Rams fell to the third-place game after a 2-1 loss to Barrhead.
LCI finished second in Pool B with a 4-1 record in round-robin play.
The Rams defeated Strathcona Christian 25-14, 25-21 and downed St. Paul 25-22, 25-19. LCI also won matches over Morinville (25-12, 25-20) and Cardston (25-23, 25-19). The lone loss came at the hands of St. Joseph, by scores of 22-25 and 23-25.