Posted on:
Nicholas Sheran students share animal experiences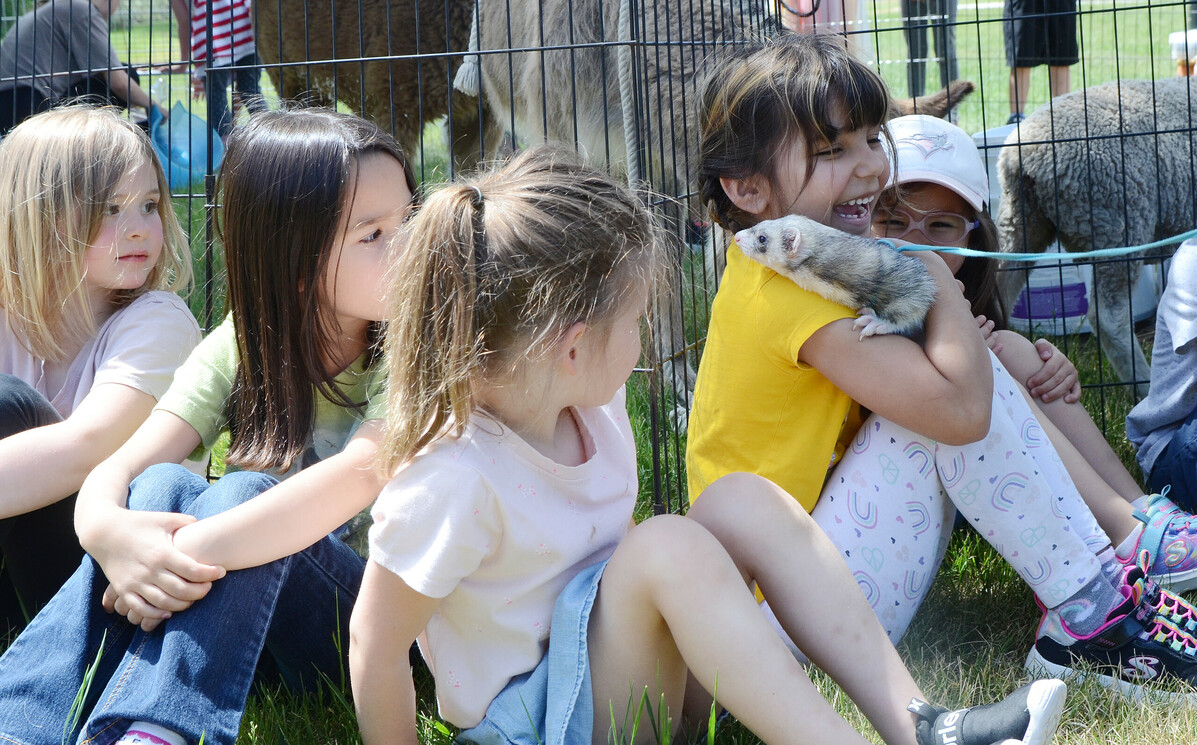 Gentle Giant Acres petting zoo stopped by Nicholas Sheran Elementary School to share animal experiences with students.
There was also a literacy connection for Kindergarten students, who read the book, Is Your Mama a Llama, along with lifecycle connections for Grade 3.
On both Tuesday and Wednesday, students had the opportunity to connect with a wide variety of animals with the petting zoo set up just outside the front doors of the school. 
Petting zoo