Posted on:
Nicholas Sheran Colour Run celebrates school's values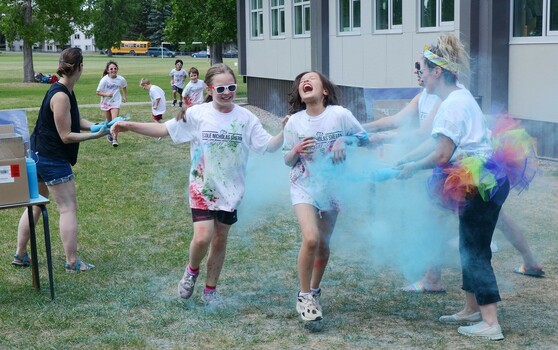 On Wednesday, École Nicholas Sheran School hosted a Colour Run that celebrated the school's values.
Students raced around the school and proceeded through four colour stations that represented collaboration, compassion, resilience and responsibility.
The school also held its annual sports day, in conjunction with the Colour Run. 
Nicholas Sheran Colour Run