Posted on:
Math Fun sessions set to begin on Wednesday, Jan. 8 at Fairbairn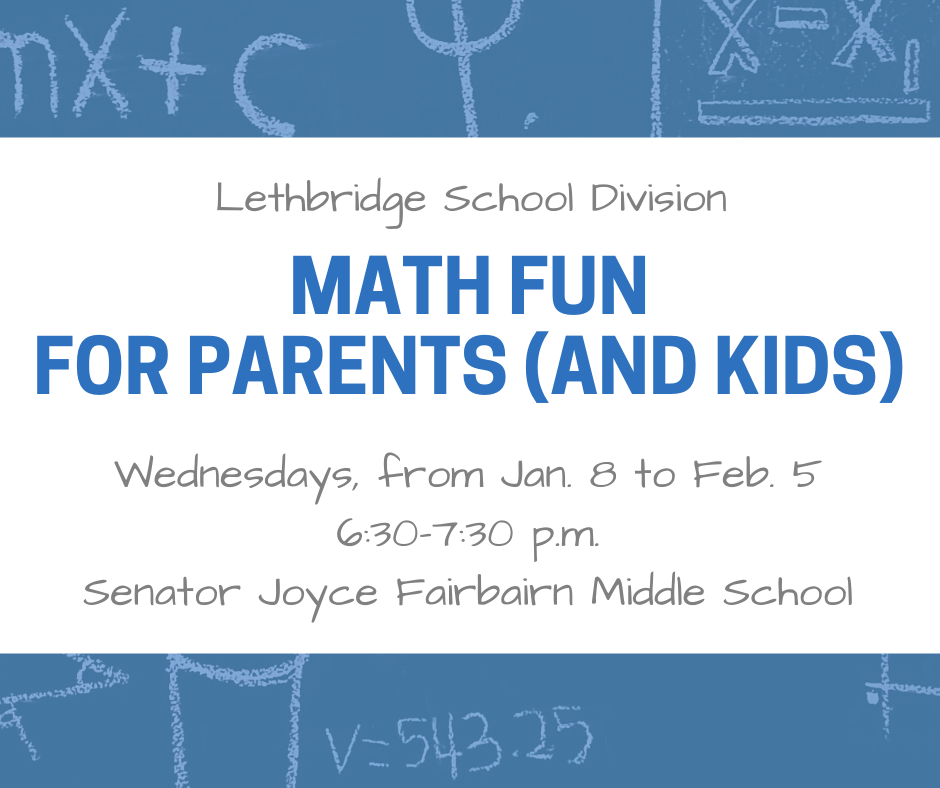 Parents are welcome to come out and bring your kids to Math Fun drop-in sessions!
The sessions are for parents who would like to:
- see your child enjoying math activities with enthusiastic university students (and join in yourself)
- pick up ideas for fun things you can do with your child at home that help to develop their math skills
- know what your child is learning in middle school math.
The sessions are set for Wednesdays, on Jan. 8 through Feb. 5, 2020, from 6:30-7:30 p.m. at Senator Joyce Fairbairn Middle School.
The math program is in its fourth year. Parents love hearing their children ask to come back to do more math! A short Global News story about the sessions can be found here: GLOBAL.
All parents in Lethbridge are welcome, regardless of their children's age or the school they attend. Feel free to bring children along (but parents must stay with them).
Joy Morris, a math professor who is also a parent, will lead the sessions, with an amazing team of math and math education students from the University of Lethbridge.