Posted on:
Lethbridge School Division app available for Apple and Android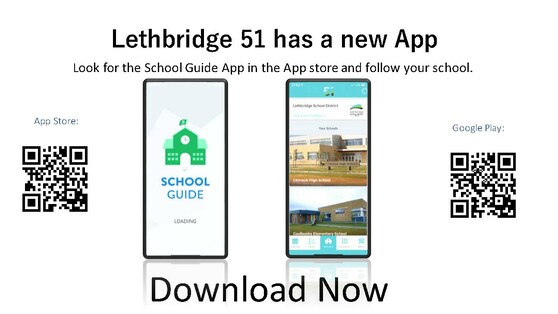 Lethbridge School Division has a new app, available for download in the App Store and through Google Play. 
The free SchoolGuide app brings you the latest reminders, news, events and emergency alerts from your child's school, right to your iOS or Android device.
Get notices and emergency alerts from your school with a push notification, along with the latest news
from your school and Lethbridge School Division. See all upcoming events at your child's school and have access to important links to tools such as PowerSchool, Office 365 and SchoolMessenger.
Learn more about the app through the link below, which also includes QR codes for quick access to the download links through the App Store and Google Play.