Posted on:
LCI SV Girls Green and Gold Basketball Tournament is underway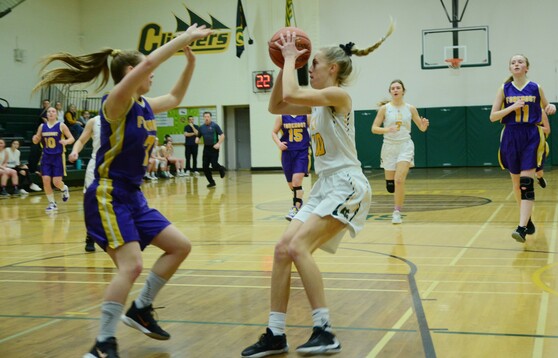 The Lethbridge Collegiate Institute Senior Varsity Girls Green and Gold Basketball Tournament will kick off Friday at noon.
The host LCI Clippers begin play with a noon match up against Foremost. A win in that opening-round game will set up the Clippers for a semifinal berth and a Saturday game at 10 a.m. against the winner of Friday's 2 p.m. CCH-Strathcona game.
Other games on Friday include Medicine Hat and Salisbury at 4 p.m. and Bishop Carroll and Magrath at 6 p.m.
Saturday's other semifinal will be played at noon, while the championship game is set for 8 p.m. The third-place game will take place at 4 p.m.
For more information on the tournament, visit the website here: GREENANDGOLD.
LCI Clippers