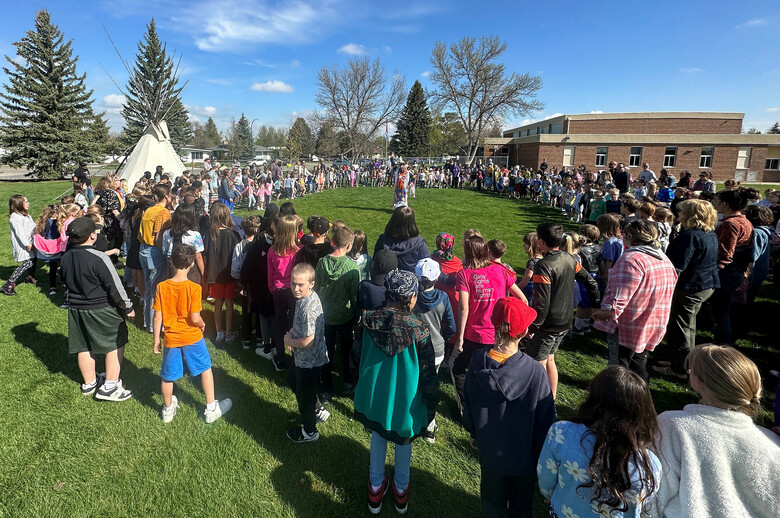 Earlier today, Lakeview Elementary School hosted an Indigenous Day of Learning.
Things kicked off with a school-wide assembly, which included dancing and drumming, along with a round dance.
The day's activities also featured events such as a Metis Kit, Inuit Kit and a Buffalo Kit.
A tipi was set up on Lakeview's back lawn area, which served as the focal point of the morning celebration. 
Indigenous Day of Learning