Posted on:
Fairbairn After School Thriller film released on YouTube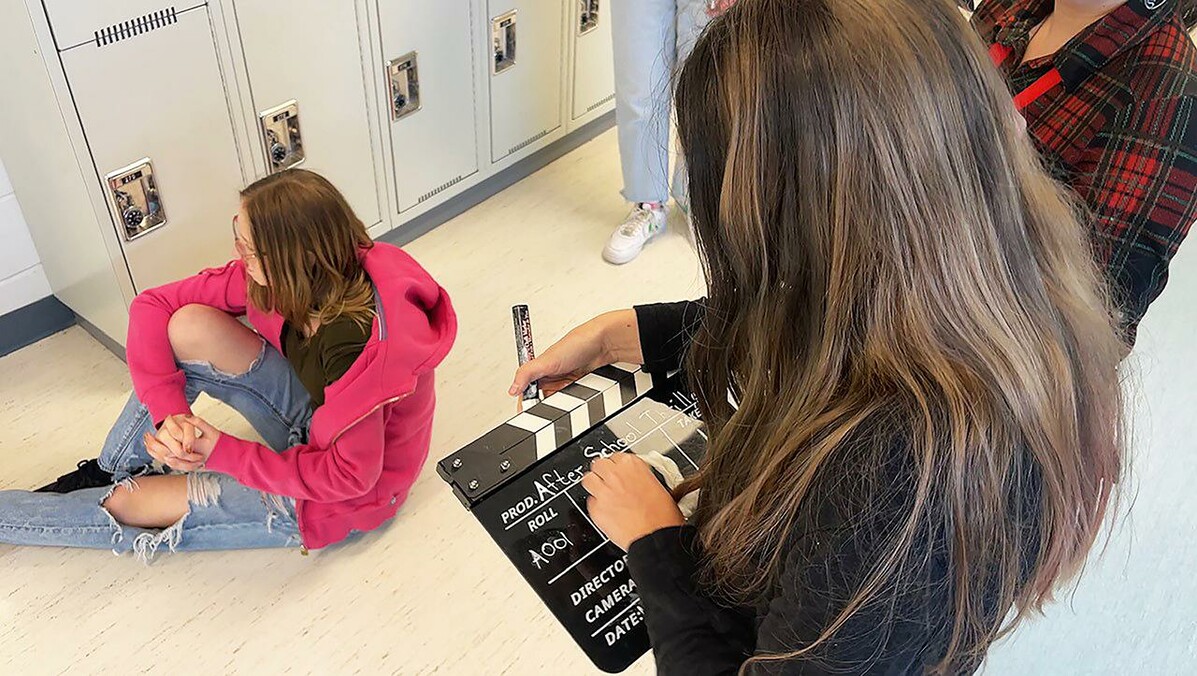 Back in April, Senator Joyce Fairbairn Middle School hosted a premiere for After School Thriller, a film  created during the pandemic by the Fine Arts Team at the school.
In the movie, a group of students make a plan for an after school hangout on a Friday afternoon. However, they can't leave the school, and they are not alone.
The movie has now been posted to YouTube, and can be found below. For more information on the creation of the film, please click the following link: AFTER SCHOOL THRILLER.