Posted on:
Daytona presents cheque in support of Ready, Set, Go! back to school fair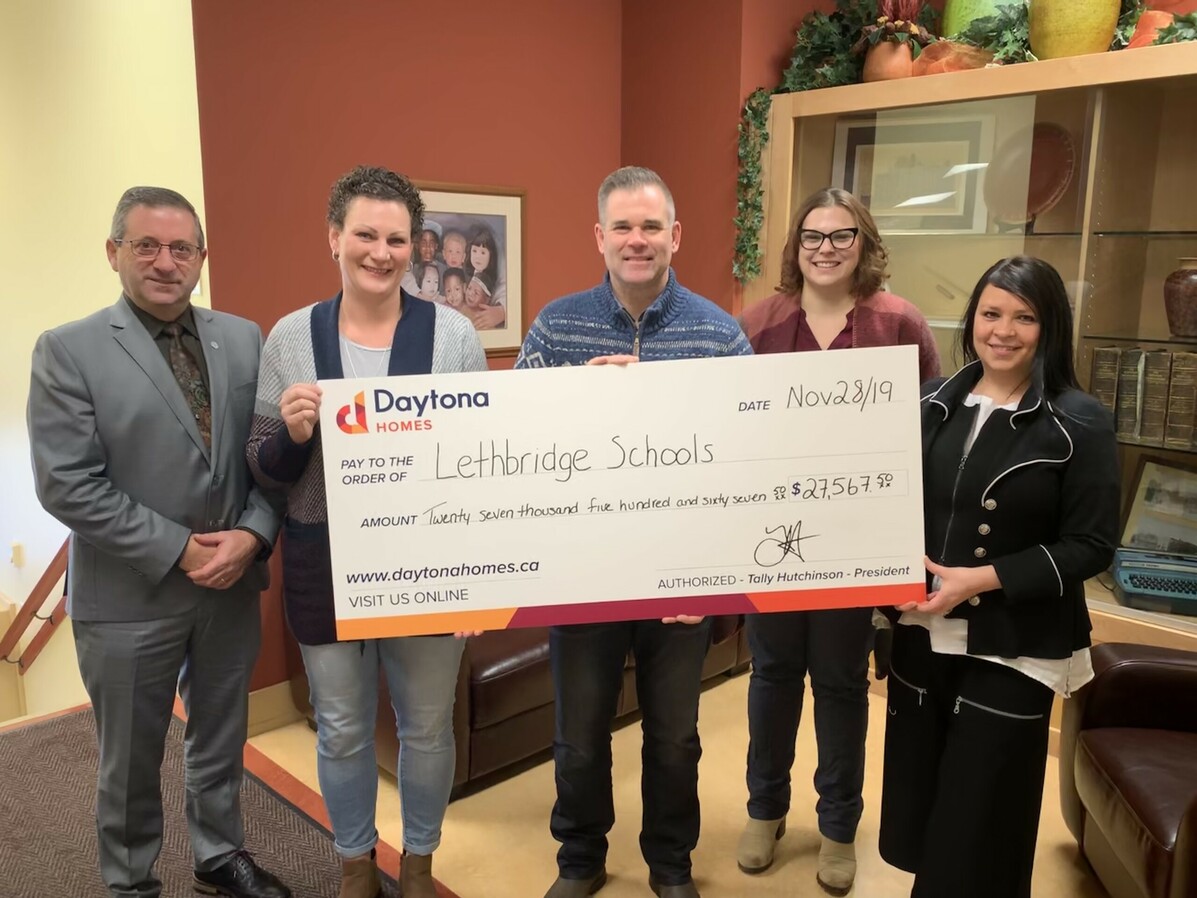 Despite the snow, Daytona Homes Lethbridge made the trek to present a cheque for $27,567.50 to both Holy Spirit Catholic School Division and Lethbridge School Division.
These funds will be used for the next Ready, Set, Go! back to school fair, which ensures Lethbridge families have what they need to start the school year off successfully.
Pictured left to right are Deputy Superintendent Ken Sampson (Holy Spirit), construction manager Candice Halma (Daytona), general manager Guy Bellis (Daytona), Making Connections co-ordinator DeeAnna Presley-Roberts (Lethbridge School Division) and co-ordinator of Counselling and Wellness Anita Lethbridge-Gross (Holy Spirit).