Posted on:
Chinook High School option classes join forces for unique project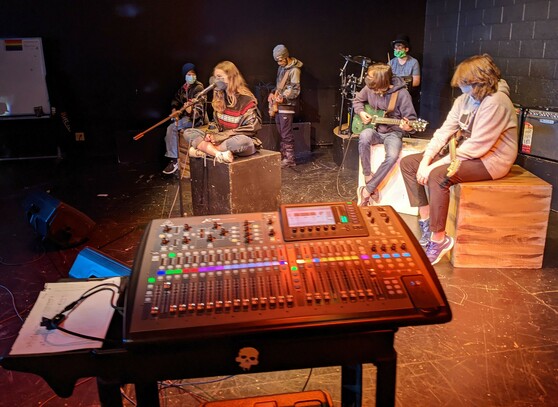 A pair of options classes at Chinook High School took a unique approach to collaboration earlier this week.
Amanda Sequeira's Computers 9 class and Nick Straat's Rock & Pop 9 class came together to produce live performance videos.
Computers and Rock!