Posted on:
Chinook celebrates 2019/2020 graduates with drive-in convocation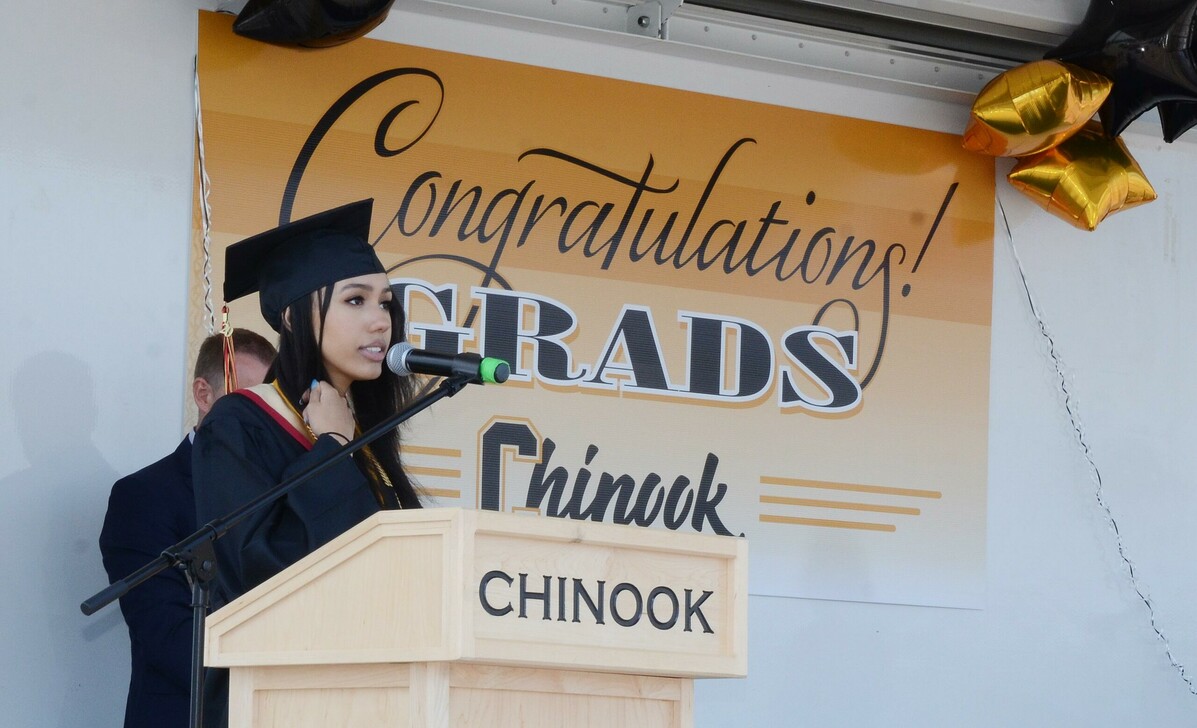 On Friday, Chinook High School students celebrated convocation by participating in a drive-in celebration.
This year's valedictorian was Asha Tannis, who helped kick off the once-in-a-lifetime ceremony for Chinook's graduating class. 
Chinook broadcast the ceremony live on its FM radio station, 103.1 The Howl, and set up a livestream for the event, which can be found here: CONVOCATION.
Chinook High School convocation 2020