Posted on:
Board passes motion to change school boundaries for 2021/2022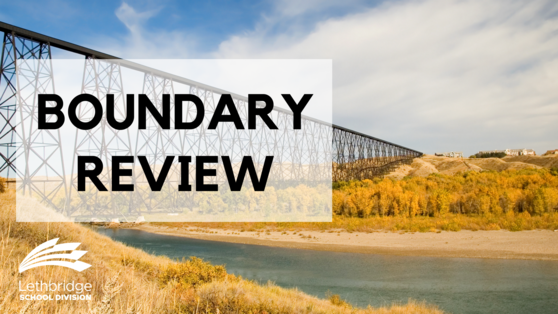 Lethbridge School Division has passed a motion to change school boundaries for the 2021/2022 school year.
Trustees added an amendment to the motion, which will give students in the Crossings subdivision in west Lethbridge, who are designated to Nicholas Sheran School, an option with first priority for out-of-attendance boundary requests to Mike Mountain Horse, up to and including the 2023/2024 school year. More information on the boundaries can be found on the Division's Boundary Review website here: BOUNDARY.
On Friday, parents throughout Lethbridge School Division will receive a letter from Superintendent Dr. Cheryl Gilmore, which will provide further details.
The letter will include important highlights of the boundary changes, transition details for some populations, and application of the School Choice Policy, as well as contact information for further questions.
"This was a very difficult process for Board members to navigate," said Christine Light, Chair of the Board of Trustees. "We realize the impact of these decisions affect families significantly and we do not take this responsibility lightly. The Board would like to thank parents and community members who gave feedback and joined the conversation. Your perspectives were greatly appreciated and your ideas helped the Board further refine boundaries and make the best decisions possible."
To view the approved north map, click here: NORTH
To view the approved south map, click here: SOUTH
To view the approved west maps, click here: WEST
The Division is in the process of creating more detailed, professional maps, which will be uploaded to the website when they are available.