Posted on:
AJ MegaMan visits Lakie to help prepare dancers for Wizard of Oz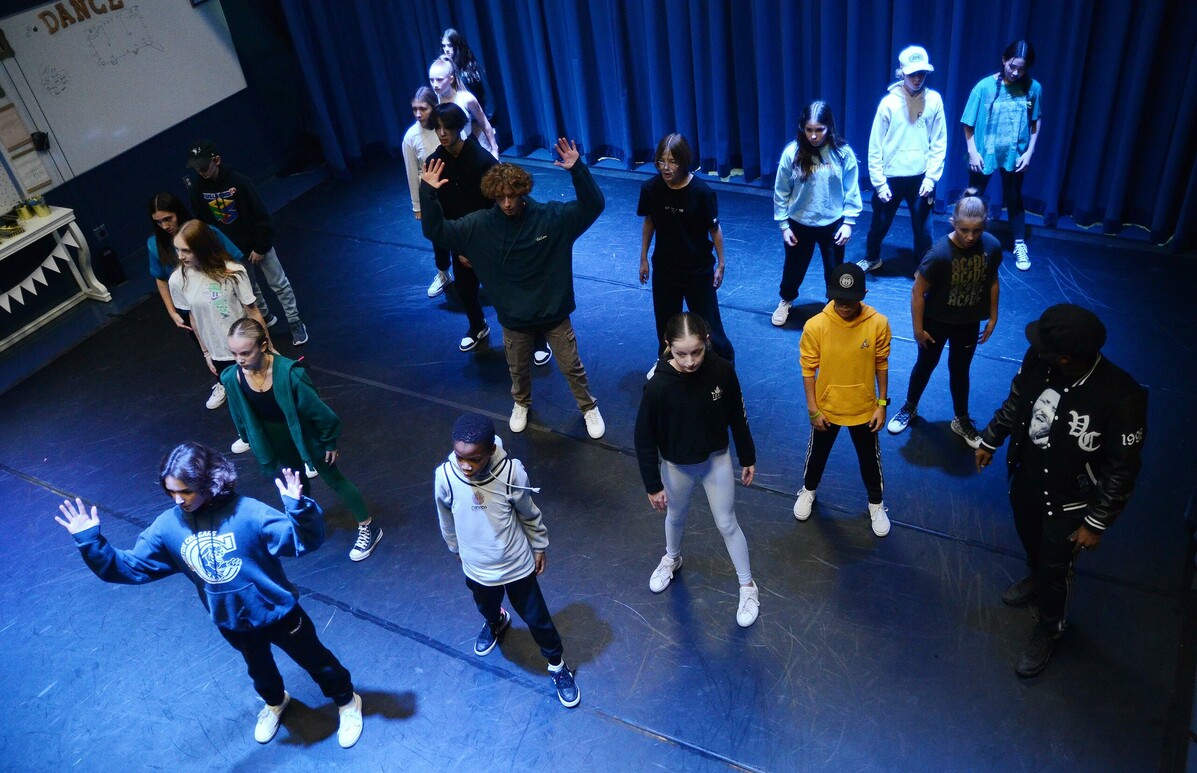 This week, G.S. Lakie Middle School has welcomed a special guest to the school to train the Tin Man crew for the upcoming Wizard of Oz production.
AJ MegaMan is a founder of the Reality Check Online Program, member of Heavy Hittaz, Soulbotics Krew and Creator of Funkanometry (featured on World of Dance and Canada's Got Talent) and Minibots crew. The world-renowned professional dancer, battler and entertainer worked with Lakie students in advance of the Wizard of Oz Production, set to run March 9-10 of 2023. 
With his talent in Hip Hop, Popping/Animation, Memphis Jookin, Stepping/Gumboot Dancing and Bopping, AJ MegaMan has taught in every continent, sharing his knowledge with other dancers.
Some projects MegaMan has worked on include NBC's World of Dance Season 3, Hip Hop Battlegrounds, Keep on Dancing (KOD) Artist Emerge, Represent Edmonton and Body Talk Miami, among others.
Please see the video below to learn more about MegaMan's visit to Lakie. 
Wizard of Oz