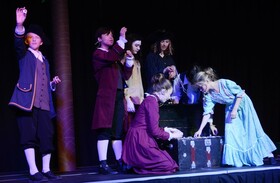 The Gilbert Paterson Middle School production, Treasure Island, is set to hit the stage next week.
Showtimes are set for the evenings during the week of Feb. 13-16. Shows start at 7 p.m. School doors open at 6 p.m. and rush seating starts at 6:30 p.m.
Tickets are available on SchoolCashOnline.
Treasure Island