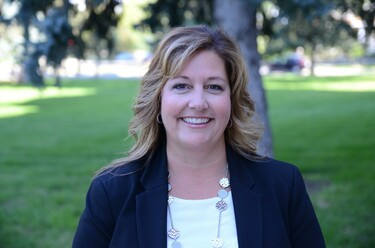 I am the Director of Human Resources for Lethbridge School Division and I am proud to have say I have been part of the Lethbridge School Division Family for almost 20 years. I am passionate about working in the field of Human Resources and want to support employees.
I was lucky to call Lethbridge home and am proud to say I attended Galbraith, Wilson and Winston Churchill. I have a Master in Human Resource Management from the University of Regina, a Bachelor of Management (Major Human Resource Management and Organizational Behaviour) from the University of Lethbridge and I am a Certified Professional Human Resource (CPHR).
I have a loving husband and two children that always support me and keep me grounded. We also have two adorable pups that keeps life full of fun! I love to camp, hike, boat and see family and friends as much as possible. I truly love all seasons and find they all have their advantages - minus the wind of course!
I have worked as Human Resources Generalist for the past 25 years, therefore have touched all areas within Human Resources. I am responsible for over 600 staff within our busy School Division. I work with Administration at all levels within Human Resources. I believe in maintaining effective working relationships with our unions. Some of my key responsibilities include recruitment and staffing, employee relations and negotiations.
We have an amazing HR team that want to support and help all current and future staff!