Posted on:
Willms-Laing appointed acting vice-principal at Park Meadows Elementary School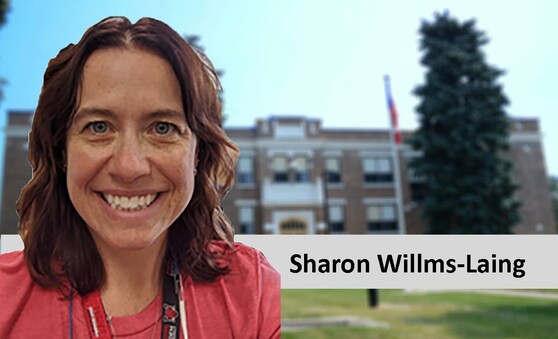 Lethbridge School Division is pleased to announce Sharon Willms-Laing has been appointed acting vice-principal at Park Meadows Elementary School, as of Nov. 23.
Willms-Laing is known for her ability to create genuine and trusting relationships with staff, students, parents, and community members. She is devoted to supporting staff in their leadership roles and works collaboratively with support staff and teachers to create authentic and effective learning experiences for students.
Some of Willms-Laing's passions are to honour diversity in thinking, enrich curriculum knowledge and create an inclusive environment. Willms-Laing understands and has practical experience in self-regulation strategies, inclusive education and inquiry projects that will be an asset to the Park Meadows School community.
She believes firmly that students, staff, parents and guardians all have their own story that creates their lens and worldview. She believes these personal narratives should be respected, celebrated and brought into schools to teach others and revel differences.
Willms-Laing has a breadth of experience as a master teacher at the elementary level including mainstream, multi-age and Montessori configurations. She has also assumed leadership roles as a Learning Support Teacher and acting vice-principal.
"I am excited to join the Park Meadows team," said Willms-Laing. "I come from Fleetwood where I have been teaching for sixish years. Most of my time has been spent as a Montessori teacher in a grade 1/2 and 3/4 classroom. Last year, I spent some time in an acting vice-principal at Dr. Probe."
Lastly, Willms-Laing believes that all students have strengths, are worthy of a safe and caring school environment and deserve a teacher and administrator that cares for them. A student-focused educator who believes in building strong relationships as foundational to successful practice, Willms-Laing is dedicated to the community of learners she serves.