Posted on:
WCHS set to present Escape from Peligro Island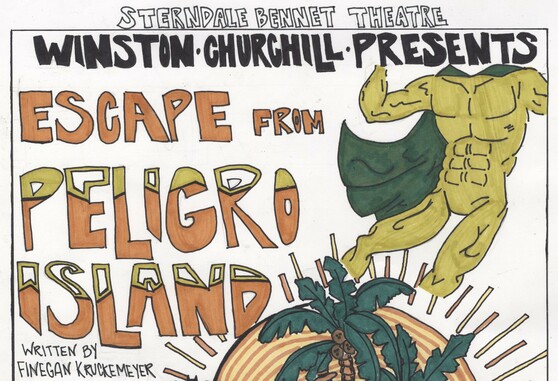 Winston Churchill High School's Escape from Peligro Island will give audiences a lot to think about.
Callaway Brown, an unlikely young hero, has been stranded on a desert island, and it's up to YOU to decide what happens next! In this interactive, choose-your-own adventure production, audience members vote on their cellphones to choose Callaway's actions, in an energetic romp through time and space.
Will Callaway time travel to the Wild West and meet a talking horse? Develop superpowers and fight crime in the future? Or have a crush on a vampire? The choice is yours!
The show runs Nov. 20-23 at the Sterndale Bennett Theatre. Evening shows start at 7 p.m., and there is a matinee on the Friday at 1:30 p.m.
Tickets are $10 for adults, or $8 for students and seniors. All tickets for the matinee are $5.
Tickets can be purchased on schoolcashonline or at the door.