Posted on:
Plaxton creates virtual reality tour of Lethbridge Fire and Emergency facility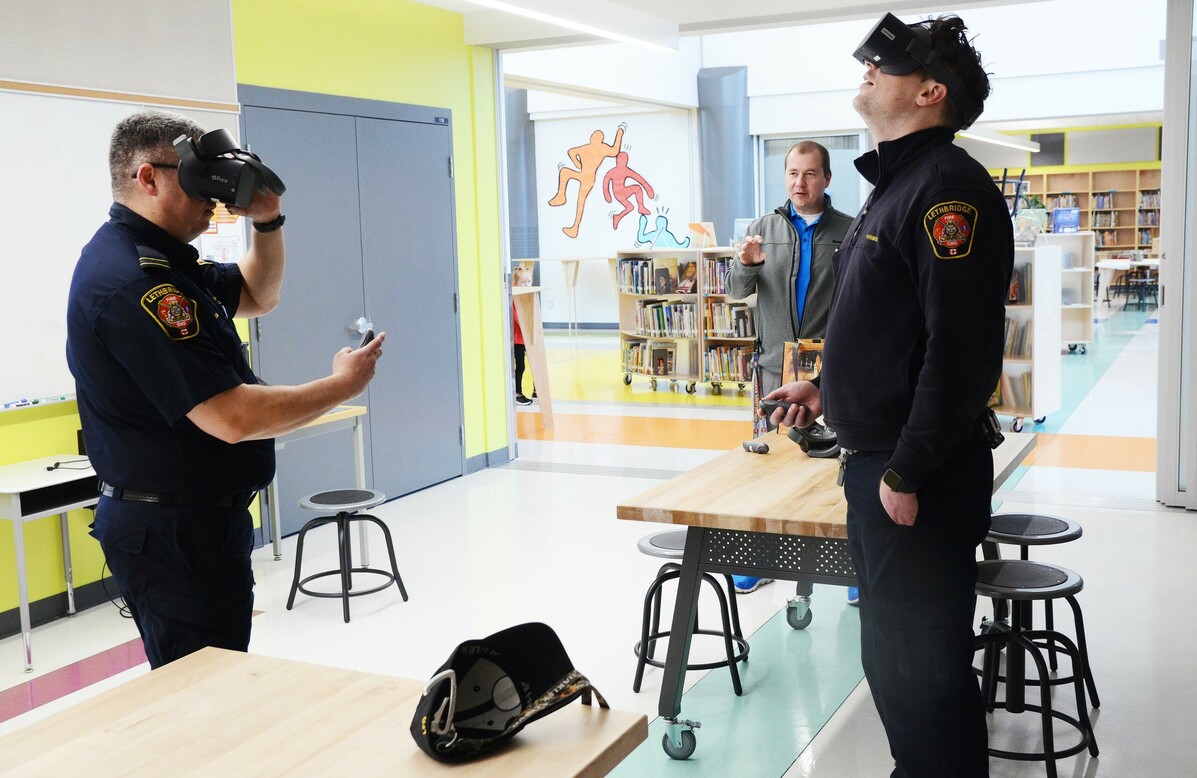 Dr. Robert Plaxton Elementary School has created a virtual reality tour of a Lethbridge Fire and Emergency Services Department facility.
On Tuesday morning, Troy Hicks, a City of Lethbridge Fire Prevention Officer and Kevin Larson, a paramedic/firefighter with the city, tested out the virtual reality experience. 
Larson had an opportunity to view the virtual reality experience he helped create, as he led the tour throughout the city facility.