Posted on:
Pink Shirt Day recognized throughout Lethbridge School Division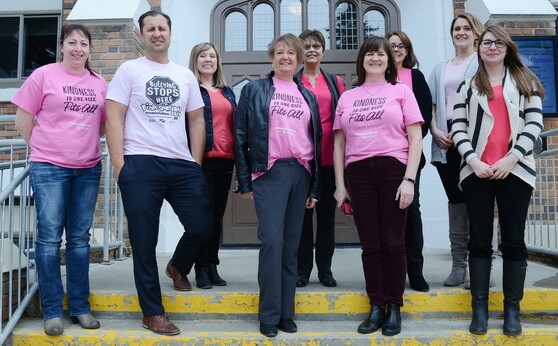 Pink Shirt Day was recognized on Wednesday, Feb. 26 in schools across Lethbridge School Division.
The theme for this year's Pink Shirt Day is, Lift each other up," a simple but powerful message encouraging us to look beyond our differences and celebrate the things that make us unique. 
Please check out the photos below for a quick look into how some Division schools recognized Pink Shirt Day. 
Pink Shirt Day 2020