Posted on:
Park Meadows students celebrate Read Canadian month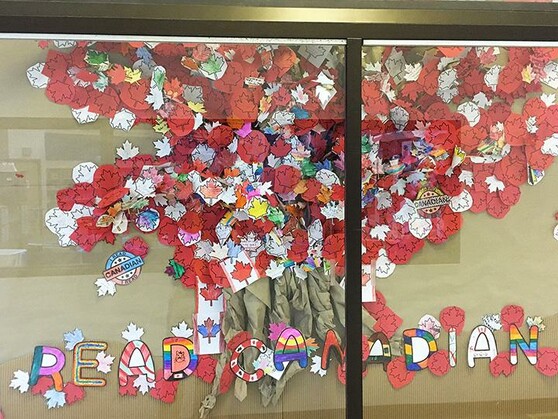 Park Meadows Elementary School students have been busy participating in several unique projects over the last few months.
During the month of February, for example, students and staff created over 600 maple leaves to commemorate Read Canadian month. The Learning Commons facilitator, staff and students at the school helped acknowledge many Canadian authors and illustrators. Students decorated maple leaves and added them to a paper tree housed in a one of the showcase bulletin boards.
Park Meadows students also took part in the Boxitech Project Fair in the Learning Commons.
To promote creative thinking and problem solving, the school challenged students to create whatever they could out of a cardboard box. Using the philosophy of MakerSpace and Creative, many students created incredible boxes that represented whatever came to their minds.
From the fur trade to silhouette cutouts to futuristic cars, students used their minds to think creatively, develop strategies to problem solve and presented their cars to other students. These creative boxes are being displayed in the Learning Commons.
Boxitech Project Fair