Posted on:
Orange Shirt Day clothing on sale through Division website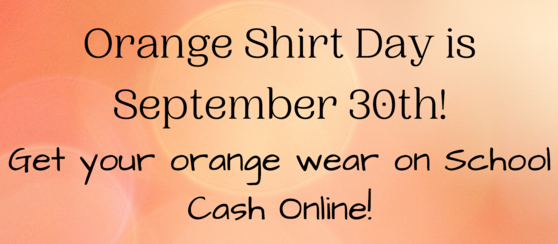 Lethbridge School Division's website has a selection of Every Child Matters clothing to help mark recognize Orange Shirt Day in 2021.
Through SchoolCashOnline, four different versions of the Every Child Matter shirts are available.
The ATC everyday cotton T-shirt can be ordered here: T-SHIRT
The ATC everyday cotton hooded sweatshirt can be ordered here: HOODED SWEATSHIRT
The ATC everyday cotton long-sleeved shirt can be ordered here: LONG SLEEVED
The ATC heavy blend crewneck sweatshirt can be ordered here: CREWNECK
Sept. 7, 2021 is the deadline to order. View all four Every Child Matters shirt designs by clicking on this link: ORANGE SHIRT DAY
All purchased items will be available for pickup at your selected location on, or after, Sept. 28, 2021.