Posted on:
Nightingale appointed Associate Superintendent of HR for Division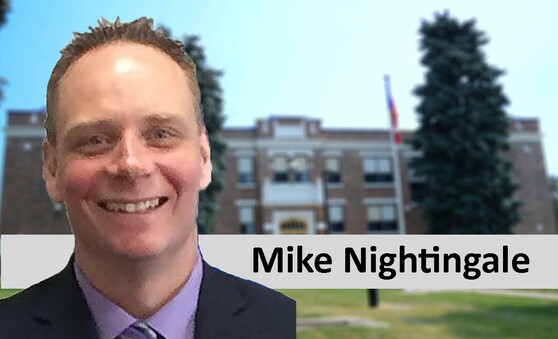 Lethbridge School Division is pleased to announce Mike Nightingale has been appointed as Associate Superintendent of Human Resources, commencing in the fall of 2020.
Joining Lethbridge School Division with a breadth of experience, Nightingale's leadership is guided by four key principles: (1) developing strong, caring, professional relationships that serve as a foundation for everything that you do, (2) understanding our purpose of helping every student reach their full potential, (3) collective efficacy – when staff believe they can positively impact every student it compels persistence, innovation, and results in student success and (4) collaboration – the belief that together we have the ability to overcome incredible challenges.    
"I am very excited to join Lethbridge School Division," said Nightingale. "As an educator, I am passionate about helping every student reach their full potential. I believe that relationships, a clear purpose, a strong sense of collective efficacy and collaboration are critical to success in any school system. As Associate Superintendent of Human Resources, I am enthusiastic about working with a dynamic team in central office that is committed to ensuring the division continues to provide an exceptional educational experience for all our students. I am grateful for the opportunity this position provides to work alongside the talented staff in the division and look forward to getting to know the diverse school communities within Lethbridge School Division."  
Nightingale is known to be a people-centred leader who believes in supporting staff across all roles so that they can engage fully in the important work they do with students. A master teacher and accomplished educator, he started his teaching career at LCI and subsequently taught at Catholic Central High School.
He has experience as an associate principal, acting principal, and principal across all grade levels. He has served as Director of Human Resources, and most recently Associate Superintendent of Human Resources with Palliser School Division for six years.
Nightingale earned his Bachelor of Arts at the University of Calgary and Bachelor of Education at the University of Lethbridge. He completed his Master of Education degree at the University of Lethbridge.
The Division looks forward to Nightingale's leadership, experience and insight in the role of Associate Superintendent in the upcoming school year.