Posted on:
Lethbridge School Division provides update on 2020/2021 budget information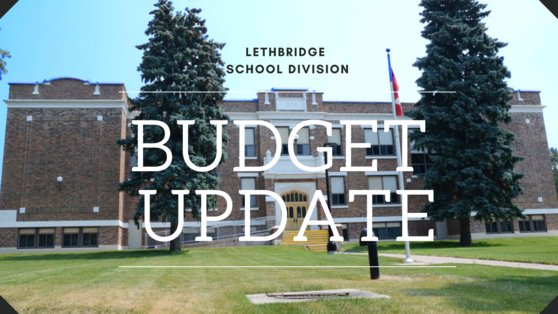 Lethbridge School Division was allocated $110 million in 2019-2020 and will receive $111.3 million under the new funding model for the 2020-21 school year. The overall increase of $1.3 million includes a $1 million increase to facilities (that cannot be moved outside of the funding pillar), and $300,000 towards instructional supports and services. While this may appear to be an increase and sufficient funding to move forward, the Division will need to make significant adjustments under the area of instruction for the following reasons:
We utilized $3 million of reserves to maintain our current level of programs, services and support in the 2019-2020 school year, with the removal of Class Size funding of $5 million and the implementation of a one-year transition fund of $2 million.
We are projecting approximately two per cent student enrollment growth for the 2020-2021 school year (approximately 230 students). This is in addition to the implementation of a formula called Weighted Moving Average that does not fully factor in growth. Based on this model, because we are a growing division, we will always be funded for fewer students than that are actually in the system, and that we are providing instructional services.
The budget also includes the removal of the regional collaborative service model. This collaborative model was funded and was responsible for delivering services and supports for students identified with complex needs. The model was funded at $3.4 million, split between divisions in southwestern Alberta. Jurisdictions will have to account for the loss of these services.
The Board will be meeting later this week to review all information from the engagement processes, which included the feedback provided at Town Hall and online feedback that will be used to inform resource allocation priorities. In the coming weeks, the Division will be conducting a more in-depth analysis of the new funding framework, including meeting with Alberta Education to review the funding profile specific to our division. Through this process we will be better informed and, in a position, to more accurately convey budget implications for classrooms and services for our students.