Posted on:
Lethbridge School Division continues to monitor COVID-19 situation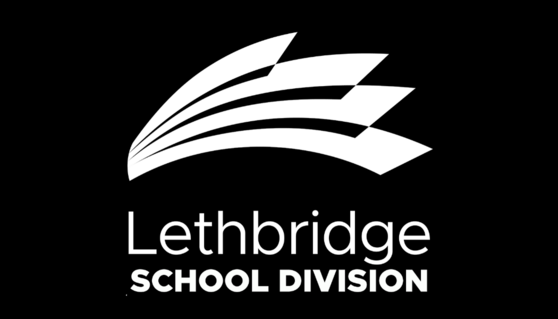 May 20 UPDATE:
Education Minister Adriana LaGrange provided an update on how the province's accelerated capital plan will support school divisions and Alberta's economic recovery. 
Video from the announcement can be found here: CAPITAL PLAN.
Capital funding for school divisions has been increased by $250 million to help boost the economy, while also accelerating important maintenance to existing schools. This funding will support hundreds of projects in all school divisions across the province. The work will create about 3,750 jobs and see more Albertans working again sooner.
The province will work with school divisions to invest dollars in the most efficient and effective ways possible. Specific projects will be confirmed by the start of June. The majority of projects are anticipated to be completed by October.
May 11 UPDATE:
A new task force has been struck to provide recommendations on the future of student transportation across the province. For more information, click on the following link: TRANSPORTATION.
May 6 UPDATE: 
Alberta Education has instituted a help line and email for parents of students, particularly those with disabilities, during COVID-19 and at-home learning.
The line is 780-422-6548 (toll-free by first dialing 310-0000, followed by the 10-digit phone number) or via email at: studentsupport@gov.ab.ca.
Even with the excellent work being done by teachers and school divisions supporting the learning and inclusion of students with disabilities, we know that the changes in how education is being delivered is affecting students differently. For families of students with disabilities, there may be questions about their child's program now that the traditional delivery process has changed.
Alberta Education has established the help line and email to assist families with their questions and connect them to their boards where appropriate. This could include key members of the school district (teacher, principal, school district leadership, school board) to find collaborative solutions to meeting their child's learning needs at home. 
The Parent Help Line will be answered Monday through Friday from 8:15 a.m. - 4:30 p.m.
I encourage you to provide this information to the parents of your students as you see fit.
Sincerely,
Adriana LaGrange
Minister of Education
For a link to today's media conference video with Minister LeGrange, please visit this link: EDUCATION
A link to the text of today's announcement can be found here: EDUCATION.
May 1 UPDATE: 
As announced by Premier Jason Kenney during the release of Alberta's Relaunch Strategy, the province has made the decision to not have students return to in-school classes for the remainder of the academic year.
Looking ahead, Alberta Education will continue to work on a re-entry plan.
Premier Kenney also touched upon concepts such as re-opening some schools on a trial basis, the possibility of summer school and coming back earlier than normal. According to Alberta Education, no decisions have been made on any aspect of the re-entry plan. Any proposals that ultimately appear in the re-entry plan will be subject to approval from the Chief Medical Officer of Health, and subject to the terms of collective agreements.
For updates, visit the Alberta student learning during COVID-19 page: UPDATES
Alberta Education information:
Government has worked with the Alberta School Boards Association, the College of Alberta School Superintendents, the Alberta Teachers' Association and the Association of Independent Schools and Colleges of Alberta to identify how to continue teacher-directed learning for students across Alberta. To view the new guidelines that are in place to direct how students will learn while in-school classes are cancelled due to the provincial health emergency, visit this link: STUDENT LEARNING
Previous updates:
For a link to previous updates, please click here: UPDATES
Alberta Health Services information:
The Division is able to approach the current COVID-19 situation with some experience and a framework for action.
As has always been the case, Alberta Education works closely with Alberta Emergency Management, Alberta Heath and Alberta Health Services to guide province wide responses by school divisions in the event action is required.
The latest update from AHS, from June 3, can be found here: AHS UPDATE.
For a link to the June 3 video update from Alberta's chief medical officer of health, please visit the following link: JUNE3UPDATE.
Help Prevent the Spread video:
Mental Health Resources and Information: COVID-19 links: RESOURCES
In the event individuals are returning from travel abroad, Alberta Health Services has shared more general guidelines, which can be found under the Info for travellers tab: TRAVEL
Details regarding local sports activities:
The Alberta Schools' Athletic Association has also provided an update on the status of wresting provincials. For updated information, see this link: ASAA
Information regarding zone and provincial basketball tournaments, which have been postponed indefinitely, can be found here: BASKETBALL.
Division response to COVID-19:
The media has been keeping the world informed about the commonly referred to Corona Virus (2019-nCoVid) that was originally reported in late December and has now spread to other countries, including Canada.
Common signs of infection include respiratory symptoms, fever, cough, shortness of breath and breathing difficulties. In more severe cases, infection can cause pneumonia, severe acute respiratory syndrome, kidney failure and even death.
Standard recommendations to prevent infection spread include regular hand washing covering mouth and nose when coughing and sneezing. Avoid close contact with anyone showing symptoms of respiratory illness such as coughing and sneezing.
Lethbridge School Division has commenced a review of procedures, impacts and essential services of our school division. Training, communication and safety practices are being reviewed this week in our Division as we continue to receive updates from Alberta Health Services.
Please be mindful that in heightened emotional times such as a pandemic rumors can spread quickly, and the Division encourages individuals to check information that is received and not share unconfirmed or unreliable information that could create further anxiety.
An Assessment Guide for Parents has been created. This guide outlines how parents can help stop the spread of COVID-19. It also provides advice for school attendance. The document will be found here: GUIDE
A graphic which explains social distancing can be found here: SOCIAL
Government of Canada information:
The Government of Canada has released a Question and Answer document on 2019-nCoVid for your reference. They closely monitor travelers returning from travel to Canada and address issues as they present.
The document can be found here: QUESTIONSANDANSWERS
Public Health Agency of Canada's Travel Health Advisories page can be found here: ADVISORIES. 
World Health Organization information:
The latest information from the World Health Organization can be found here: WORLDHEALTHORGANIZATION
The WHO's bulletins for updated travel advice can be found here: BULLETINS.

Lethbridge School Division will continue to keep families and staff informed as the Division moves forward, and as  any further updates are received from Alberta Education and Alberta Health and Alberta Health Services.