Posted on:
Lethbridge School Division continues to monitor COVID-19 situation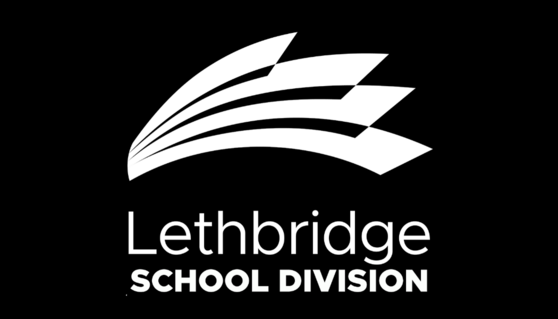 For Division-specific information and updates for parents, please click the link below:
UPDATES
Feb. 9 UPDATE:
The Critical Worker Benefit will provide a one-time payment of $1,200 to eligible Albertans in recognition of their hard work to provide Albertans with the care and critical services they need.
The benefit will be distributed to more than 380,000 workers in the health-care, social services, education and private sectors.
Through the Critical Worker Benefit, the Government of Alberta will distribute up to $465 million in funding to eligible workers. This includes up to $118 million in provincial funds, in addition to $347 million from the federal government's benefit program for low-wage critical workers.
Eligible workers in the health care, social services, education and private sectors will receive a $1,200 benefit distributed through their employers.
Applications from private sector employers will be accepted starting on Wednesday, February 17, 2021. Private sector employers have until Friday, March 19, 2021 to apply for the benefit on behalf of their eligible employees.
To be eligible for the benefit, education workers must:
have worked a minimum 300 paid hours for a provincial school authority or a contractor with a provincial school authority, between October 12, 2020 and January 31, 2021
Hours are for paid work and may include some virtual or online work where the work was performed with students.
The minimum number of paid hours (300) will be prorated for periods of time when schools were required to be closed.
As each school district had different dates when schools were closed, minimum hour prorations will be calculated on a case-by-case basis for individual school authorities.
Eligible occupations
The following education occupations are eligible to receive the benefit if they meet the above criteria:
educational or teacher assistants
bus drivers
custodians and janitors
school secretarial staff-related positions
Feb. 6 UPDATE:
Mandatory restrictions - Provincewide - Effective Feb. 8
All participants must be 18 years old or younger, except coaches or trainers.
Group physical activities
Children and youth will be allowed to participate in limited group activities.
Lessons, practices and physical conditioning activities are allowed for indoor and outdoor minor sports/activities and school athletics (for example, school sport activities that are outside of a physical education class or related part of the school curriculum).
Games are not allowed.
Maximum of 10 total individuals, including all coaches, trainers, and participants.
Physical distancing must be maintained between participants at all times:

3-metres physical distance for indoor activities
2-metres physical distance for outdoor activities
coaches or trainers may enter physical distancing space for brief interactions with participants (for example, to correct form or technique)

Participants must be masked at all times, except during the training activity. Coaches and trainers must remain masked at all times.
Access to change rooms must be limited, including accelerated arrival and departure, emergencies (for example, first aid) and washroom use.
Performance activities
Children's performance activities are permitted if related to school activities, such as music class.
Off-site facilities
K-12 schools and post-secondary institutions are allowed to use off-site facilities to support curriculum-related educational activities.
Jan. 30 UPDATE:
The Government of Alberta has developed steps and benchmarks to easing restrictions for businesses and individuals while protecting the health-care system. 
Each step has an associated benchmark of hospitalized COVID-19 patients, including intensive care patients. Changes to restrictions will be considered once a benchmark is reached.
The hospitalization benchmarks are:
Step 1 – 600 and declining
Step 2 – 450 and declining
Step 3 – 300 and declining
Step 4 – 150 and declining


With hospitalizations dipping below 600, Alberta will move to Step 1 on Feb. 8.
For schools, the following changes will come into place on Feb. 8:
Children's sport and performance activities are permitted if related to school activities, such as physical education classes.
K-12 schools and post-secondary institutions are allowed to use off-site facilities to support curriculum-related educational activities.
Group or team sports not permitted
No sports games, competitions, team practice, league play or group exercise of any kind is allowed.
More information on the changes can be found here: HEALTH MEASURES
Jan. 7 UPDATE:
The decision to return to in-class learning is based on the latest evidence which shows that before the winter break, new case rates in schools plateaued and then dropped in December, once restrictions on social gatherings and group activities were in place.

"I want to recognize the effort of school staff, teachers and parents to follow health measures and help us keep classrooms safe for Alberta students. I'm confident this effort will continue and we'll see a successful return to in-person learning to the benefit of all students."
Jason Kenney, Premier
"Schools play a critical role in supporting student learning as well as their emotional health and overall well-being. In September, the vast majority of parents chose in-person learning for their children during the pandemic and schools have been diligently following the extensive health measures in place. A return to school will provide our students with the familiar daily routine of learning in class and will restore some sense of normalcy for both students and families amidst these unusual times."
Adriana LaGrange, Minister of Education
Dec. 8 UPDATE:
Today, the Alberta government released a series of new restrictions to help address the COVID-19 pandemic.
These changes do not include additional measures for schools. The adjustments made on November 30 to move Grades 7 to 12 students to at-home learning until January 11, 2021, and to move ECS to Grade 6 students to at-home learning following the winter break until January 11, will continue.
As Dr. Hinshaw and I have said, these measures were based on:
in-school transmission occurring at relatively low levels;
moving older students to at-home and away from the school for a longer period will help limit the spread of COVID-19, as they are at a higher risk of transmitting the virus compared to younger children;
at-home learning will help deal with operational and staffing challenges;
a shorter time at-home for younger students balances reducing possible transmission events following the winter break with the challenges that come with younger children learning at-home – from an academic, social, emotional and family perspective.
We will continue to monitor the situation and will make further adjustments as necessary. Thank you again for all your efforts to adhere to health measures to keep students and staff safe.  
Sincerely,
Adriana LaGrange
Minister of Education
Alberta Health Services daily UPDATE:
The latest update from AHS, from Feb. 22, can be found here: AHS UPDATE.
For a link to the Feb. 22 video update from Alberta's chief medical officer of health, please visit the following link: FEB22UPDATE.
Help Prevent the Spread video:
Government of Canada information:
The Government of Canada has released a Question and Answer document on COVID-19 for your reference. They closely monitor travelers returning from travel to Canada and address issues as they present.
The document can be found here: QUESTIONSANDANSWERS
Public Health Agency of Canada's Travel Health Advisories page can be found here: ADVISORIES. 
World Health Organization information:
The latest information from the World Health Organization can be found here: WORLDHEALTHORGANIZATION
The WHO's bulletins for updated travel advice can be found here: BULLETINS.

Lethbridge School Division will continue to keep families and staff informed as the Division moves forward, and as any further updates are received from Alberta Education and Alberta Health and Alberta Health Services.