Posted on:
Lethbridge School Division continues to monitor COVID-19 situation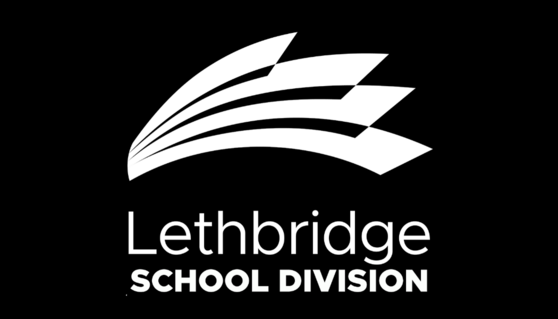 For Division-specific information and updates for parents, please click the link below:
UPDATES
To view the COVID-19 Decision Making Guide, the Pandemic Plan and other important documents, click this link:
COVID-19 INFORMATION
Alberta Health Services daily UPDATE:
The latest update from AHS, from May 6, can be found here: AHS UPDATE.
For a link to the May 6 video update from Alberta's chief medical officer of health, please visit the following link: MAY6UPDATE.
May 5 UPDATE:
After offering vaccine to Albertans most at risk for severe outcomes, Alberta has now progressed to Phase 3, where everyone over the age of 12 can make an appointment to receive their first dose. Click here for more information: VACCINE.
May 4 UPDATE:
All Kindergarten to Grade 12 students, and all Early Education Programs, will temporarily shift to at-home learning (Scenario 3), starting on May 7. Students will return to in-class learning on May 25. 
Click here for more information: SCENARIO 3.
May 3 UPDATE:
Alberta teachers, early childhood educators and support staff can start booking COVID-19 vaccine appointments starting May 4.
More than 52,000 certificated teachers, 29,000 support staff and 24,000 child care workers will be able to get the vaccine, helping protect schools, daycares and the health of children and youth provincewide.
April 29 UPDATE:
Targeted restrictions will apply to municipalities or regions where there are at least 350 cases per 100,000 people and 250 currently active cases.
New measures will apply to junior and senior high schools, and sports and fitness activities in these communities.
These targeted restrictions will remain in place for at least two weeks for any community or area that reaches this trigger. After 14 days, the enhanced measures will be lifted once the municipality falls back below the threshold.
Click the following link to access the Government of Alberta media release: RESTRICTIONS.  
March 28 UPDATE:
Galbraith Elementary School and Winston Churchill High School have both shifted to at-home learning.
March 25 UPDATE:
Due to the numbers of Early Education Program staff impacted by recent and potential close contact quarantines, along with shortages of subs for staff, we will be moving all Early Education Programming across Lethbridge School Division to "at home" program service delivery for March 29, 30 and 31. April 1 was already a non-scheduled day for Early Education Program children. We apologize for this change, but we wanted to insure families had as much notice as possible to make alternative arrangements for children if needed. Your Early Learning Educator will be in touch with you regarding "at home" Early Education programming that will occur March 29, 30 and 31. We look forward to Early Education Program children returning to "in class" programming on Tuesday, April 13.
March 11 UPDATE:
Starting in mid-March, rapid COVID-19 tests will be offered at two Calgary schools to help assess rapid on-site testing in schools.
More than 100,000 kits will be made available for this pilot program. Rapid tests will be offered every week for up to three weeks to screen students with no symptoms.
One school from both the Calgary Board of Education and the Calgary Catholic School District will participate. The specific locations have not yet been selected.
Results from the first three weeks of the pilot will inform how the pilot program can be successfully expanded to include more schools and regions in the weeks ahead.
A testing team will set up at each participating school. Staff must sign a consent form and students must have a consent form signed by their parents or guardians to get tested.
This pilot program will help to determine the effectiveness of using rapid screening tests to manage outbreaks in schools. It will also evaluate the benefits of using rapid tests to reduce the risk of transmission in schools experiencing outbreaks by quickly identifying individuals who may have COVID-19 but do not have symptoms.
Feb. 9 UPDATE:
The Critical Worker Benefit will provide a one-time payment of $1,200 to eligible Albertans in recognition of their hard work to provide Albertans with the care and critical services they need.
The benefit will be distributed to more than 380,000 workers in the health-care, social services, education and private sectors.
Through the Critical Worker Benefit, the Government of Alberta will distribute up to $465 million in funding to eligible workers. This includes up to $118 million in provincial funds, in addition to $347 million from the federal government's benefit program for low-wage critical workers.
Eligible workers in the health care, social services, education and private sectors will receive a $1,200 benefit distributed through their employers.
Applications from private sector employers will be accepted starting on Wednesday, February 17, 2021. Private sector employers have until Friday, March 19, 2021 to apply for the benefit on behalf of their eligible employees.
To be eligible for the benefit, education workers must:
have worked a minimum 300 paid hours for a provincial school authority or a contractor with a provincial school authority, between October 12, 2020 and January 31, 2021
Hours are for paid work and may include some virtual or online work where the work was performed with students.
The minimum number of paid hours (300) will be prorated for periods of time when schools were required to be closed.
As each school district had different dates when schools were closed, minimum hour prorations will be calculated on a case-by-case basis for individual school authorities.
Eligible occupations
The following education occupations are eligible to receive the benefit if they meet the above criteria:
educational or teacher assistants
bus drivers
custodians and janitors
school secretarial staff-related positions
Feb. 6 UPDATE:
Mandatory restrictions - Provincewide - Effective Feb. 8
All participants must be 18 years old or younger, except coaches or trainers.
Group physical activities
Children and youth will be allowed to participate in limited group activities.
Lessons, practices and physical conditioning activities are allowed for indoor and outdoor minor sports/activities and school athletics (for example, school sport activities that are outside of a physical education class or related part of the school curriculum).
Games are not allowed.
Maximum of 10 total individuals, including all coaches, trainers, and participants.
Physical distancing must be maintained between participants at all times:

3-metres physical distance for indoor activities
2-metres physical distance for outdoor activities
coaches or trainers may enter physical distancing space for brief interactions with participants (for example, to correct form or technique)

Participants must be masked at all times, except during the training activity. Coaches and trainers must remain masked at all times.
Access to change rooms must be limited, including accelerated arrival and departure, emergencies (for example, first aid) and washroom use.
Performance activities
Children's performance activities are permitted if related to school activities, such as music class.
Off-site facilities
K-12 schools and post-secondary institutions are allowed to use off-site facilities to support curriculum-related educational activities.
Jan. 30 UPDATE:
The Government of Alberta has developed steps and benchmarks to easing restrictions for businesses and individuals while protecting the health-care system. 
Each step has an associated benchmark of hospitalized COVID-19 patients, including intensive care patients. Changes to restrictions will be considered once a benchmark is reached.
The hospitalization benchmarks are:
Step 1 – 600 and declining
Step 2 – 450 and declining
Step 3 – 300 and declining
Step 4 – 150 and declining


With hospitalizations dipping below 600, Alberta will move to Step 1 on Feb. 8.
For schools, the following changes will come into place on Feb. 8:
Children's sport and performance activities are permitted if related to school activities, such as physical education classes.
K-12 schools and post-secondary institutions are allowed to use off-site facilities to support curriculum-related educational activities.
Group or team sports not permitted
No sports games, competitions, team practice, league play or group exercise of any kind is allowed.
More information on the changes can be found here: HEALTH MEASURES
Help Prevent the Spread video:
Government of Canada information:
The Government of Canada has released a Question and Answer document on COVID-19 for your reference. They closely monitor travelers returning from travel to Canada and address issues as they present.
The document can be found here: QUESTIONSANDANSWERS
Public Health Agency of Canada's Travel Health Advisories page can be found here: ADVISORIES. 
World Health Organization information:
The latest information from the World Health Organization can be found here: WORLDHEALTHORGANIZATION
The WHO's bulletins for updated travel advice can be found here: BULLETINS.

Lethbridge School Division will continue to keep families and staff informed as the Division moves forward, and as any further updates are received from Alberta Education and Alberta Health and Alberta Health Services.