Posted on:
Lethbridge School Division continues to monitor COVID-19 situation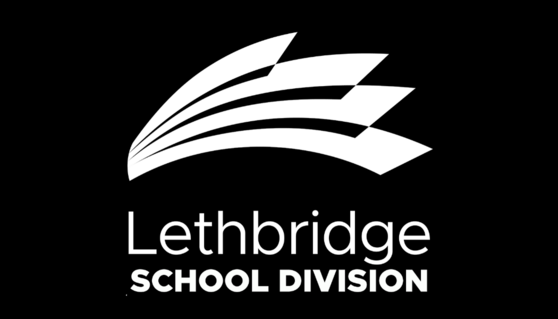 For Division-specific information and updates for parents, please click the link below:
UPDATES
Nov. 12 UPDATE:
New public health measures are in place in communities across Alberta, including Lethbridge, to protect the health system and limit the spread of COVID-19. Learn more here: MEASURES
Nov. 2 UPDATE:
Updates to the daily checklist are in place as of Nov. 2: CHECKLIST
October 29 UPDATE:
Updates to the DAILY CHECKLIST for students will take effect on Monday, Nov. 2.
The new Alberta Health daily checklist for children under 18 has been released and will apply to Albertans under 18. This also applies to individuals who are 18 and over and are attending high school.
Click the following link for more information: CHECKLIST UPDATE
October 18 UPDATE:
As we get set to return to school on Oct. 19, Lethbridge School Division wants to touch base with parents (and family). To ensure clarity of communication throughout the pandemic, the Division continues to work with Alberta Health Services and the local media when COVID-19 cases impact our schools. Please be assured the Division and AHS work closely, and in a timely matter, to communicate with the entire school community, and quickly reach all close contacts, when positive COVID-19 cases are confirmed in our schools.
October 13 UPDATE:
The Parent Re-entry Plan for the 2020/2021 school year has been updated. Please see the following link to view the plan: RE-ENTRY UPDATE
October 13 UPDATE:
Gene Williams, Assistant Deputy Minister at Alberta Education, provided this update today in terms of diploma exam administration for the November writing session:
When the school re-entry plan was released, the department announced that diploma exams will continue to be administered as long as Scenario 1 or Scenario 2 are in place, but may be cancelled if a shift to Scenario 3 becomes necessary. We are dealing with a complex and unpredictable set of circumstances, and we must remain ready to adapt to changes and follow the guidelines set out by the Chief Medical Officer of Health. That said, we are always exploring options to make the return to in-person learning as smooth as possible and we will make adjustments to the school re-entry plan as required.
As such, Alberta's government is providing students and parents with the option of choosing if they write their diploma exams for the November 2020 administration. At this time, diploma exam administrations for the balance of the 2020/21 school year are expected to proceed as usual. Alberta's government will continue to monitor the situation and potential adjustments to future diploma exam administrations will be considered one administration at a time.
Below are some important operational details to share with your school leaders:
- The decision to write November 2020 diploma exams resides with students and their parents. 
- Schools will work with students to determine who will write the exams in November 2020.
- The department will provide diploma exams to schools through a supplemental shipment process. To ensure adequate diploma exams are provided to schools in time for students to write them, schools are required to provide the approximate numbers of diploma exams to the department by October 20, 2020.
- Students who will receive a school-awarded mark for Quarter 1 (September to November courses) and do not write diploma exams will automatically receive exemptions.
To ensure students who want to write diploma exams can access them, all schools that have students registered to write November 2020 diploma exams should be ready to administer them. However, to streamline diploma exam administration, school authorities may choose to consolidate exam writings at a central location.
Click here for a Q and A document: DIPLOMA EXAMS.
October 8 UPDATE:
The Guidance for School Re-Entry - Scenario 1 includes a number of key updates, including cohorts, in-person learning and auxiliary spaces: GUIDELINES
The Implementation Guide - Scenario 1, reflects changes in the School Re-Entry guide and provides greater detail for implementation purposes: IMPLEMENATION
A student who is required to isolate due to symptoms may return to school—before 10 days—if
they test negative for COVID-19 and no longer have symptoms, as long as they have not been
identified as a close contact of a case of COVID-19: STAY-AT-HOME GUIDE
Alberta Health Services daily UPDATE:
The latest update from AHS, from Nov. 23, can be found here: AHS UPDATE.
For a link to the Nov. 23 video update from Alberta's chief medical officer of health, please visit the following link: NOV23UPDATE.
Help Prevent the Spread video:
Government of Canada information:
The Government of Canada has released a Question and Answer document on COVID-19 for your reference. They closely monitor travelers returning from travel to Canada and address issues as they present.
The document can be found here: QUESTIONSANDANSWERS
Public Health Agency of Canada's Travel Health Advisories page can be found here: ADVISORIES. 
World Health Organization information:
The latest information from the World Health Organization can be found here: WORLDHEALTHORGANIZATION
The WHO's bulletins for updated travel advice can be found here: BULLETINS.

Lethbridge School Division will continue to keep families and staff informed as the Division moves forward, and as any further updates are received from Alberta Education and Alberta Health and Alberta Health Services.