Posted on:
Lethbridge School Division and COVID-19 presentation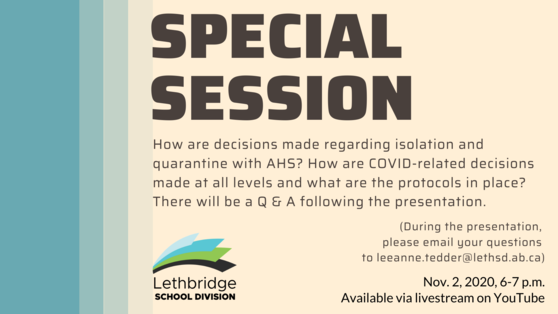 A one-hour presentation kicked off Monday's Division School Council meeting on Monday, Nov. 2.
The presentation, Lethbridge School Division and COVID-19, was livestreamed on the Division's YouTube channel. Video from the presentation can be found here: PRESENTATION.
Topics included how decisions are made for isolation/quarantine with Alberta Health Services, communication, roles and responsibilities, decision making at all levels and protocols.
A question-and-answer period was also held after the formal presentation. 
For more information on the Division's COVID-19 protocols, click on this link: PROTOCOLS.
To view the PowerPoint presentation from special session, please visit this link: POWERPOINT.