Posted on:
Tips to ensure a safe walk to and from school for students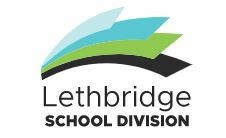 The Lethbridge Police Service is investigating reports of attempted child abductions in the area of Mt. Sunburst Way on the west side of the city. The police media release can be found here: POLICE.
Lethbridge School Division would like to remind parents and caregivers of students throughout our division to consider a few ways to ensure students are kept safe on their way to and from school.
Parents are encouraged to speak with their children about strangers, and ensure they are aware of what to do if anyone approaches them.
Students are also encouraged to walk to and from school with friends or in pairs.