Posted on:
LCI celebrates Indigenous culture and unveils mural and land acknowledgement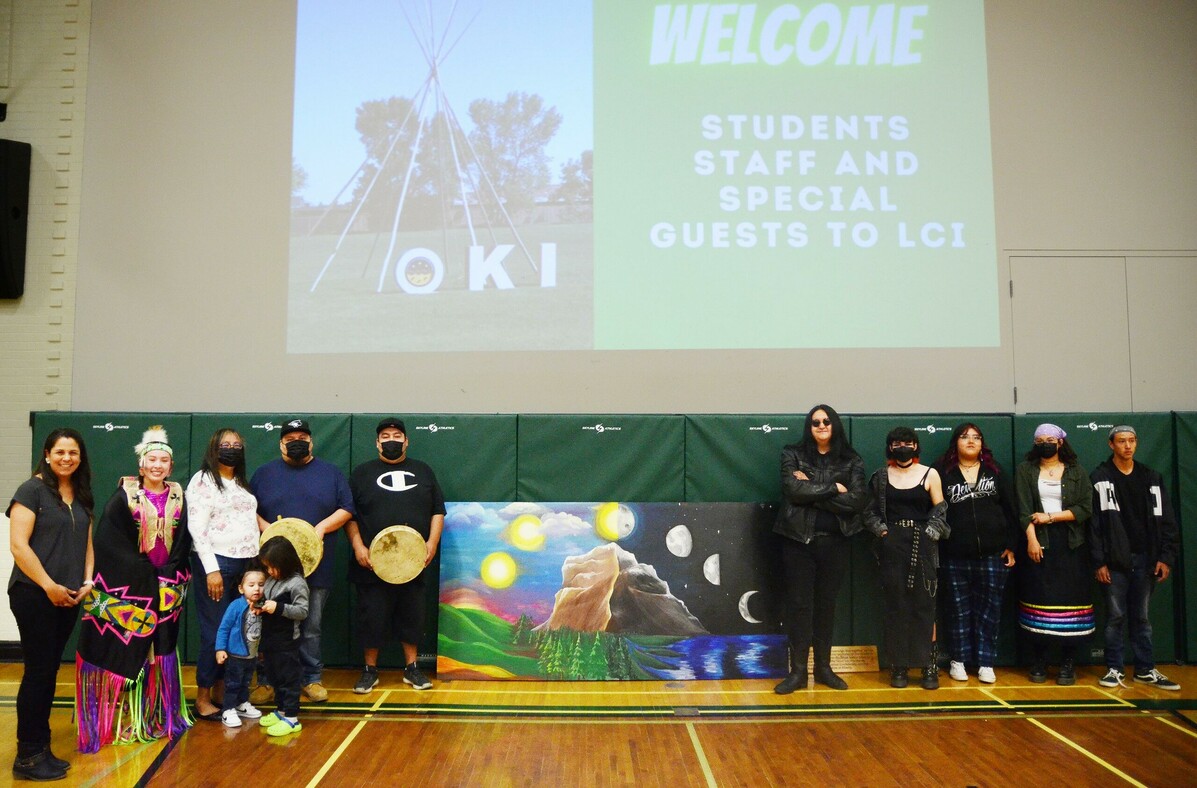 On Wednesday, Lethbridge Collegiate Institute hosted a celebration of Indigenous culture and land acknowledgement.
The school also recognized the Indigenous students (Autumn White Cow, Darren Davis, Eva Day Chief and Luke Doody-Leween) that designed and painted a mural which will be mounted in the bricks.
Along with the mural, LCI also unveiled the territorial acknowledgement that will accompany it. The acknowledgement reads:
In the spirit of reconciliation, we acknowledge that together we live, work, play and learn on the traditional territories of the people of the Treaty 7 region, which includes the Blackfoot Nation tribes of Siksika, Kainai and Piikani, the Tsuut'ina, the Stoney Nakoda First Nations, the Blackfoot Confederacy and the Region 3 Metis Nation of Alberta.
The event also included a Fancy Dance performance from LCI student Charaya Mountain Horse, accompanied by drum songs from North Stone.
For more information, please see the video below.
Indigenous celebration