Posted on:
High schools rise to occasion with inaugural Hunger Games competition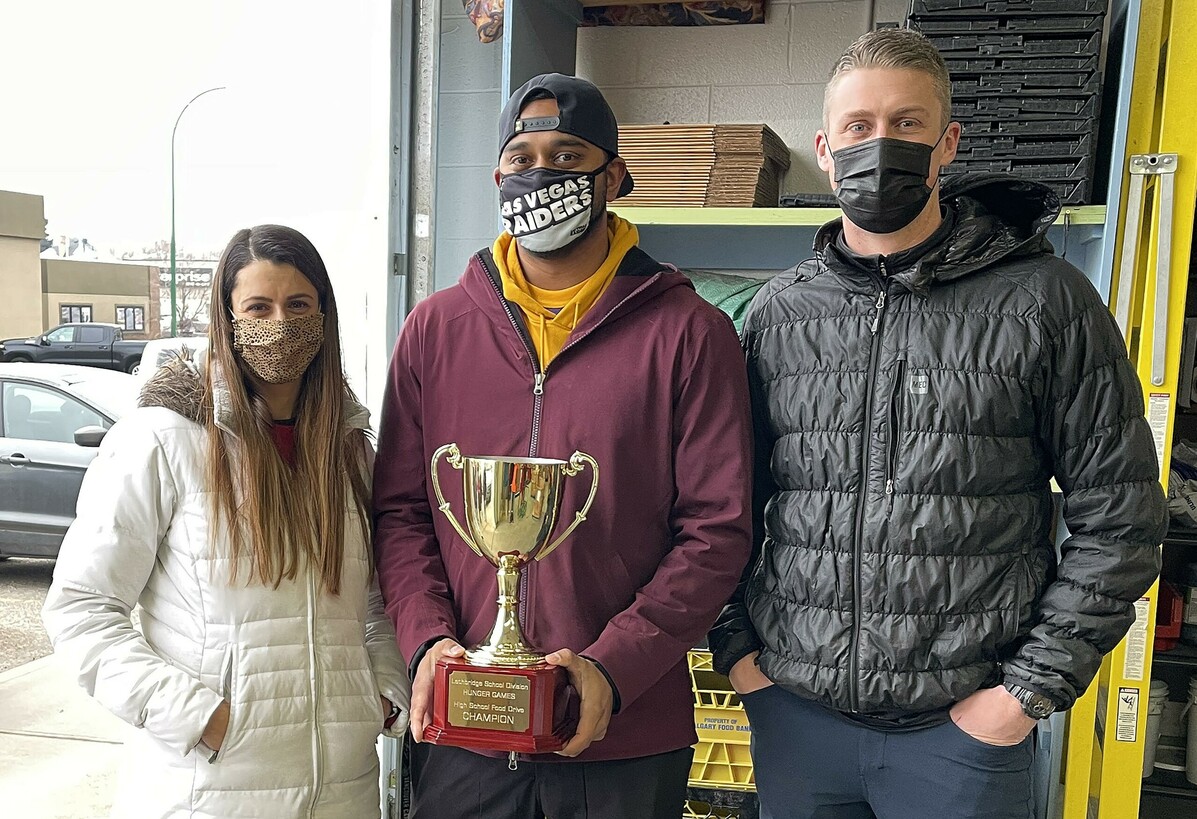 Winston Churchill High School came out on top Friday morning, as the inaugural Hunger Games Food Drive came to a conclusion.
Chinook High School, Lethbridge Collegiate Institute and Winston Churchill High School dropped off their food donations on Friday morning, along with hefty financial contributions.
The competition ran from Dec. 1-11, as some schools hosted drop boxes outside their doors while others asked people to donate directly to the foodbank on their behalf.
In the end, WCHS took bragging rights, along with the Hunger Games trophy, as the school contributed 940 pounds in food donations (a value of $2,444) and $2,718.20 in cash donations for a total of $5,162.20
LCI's food donation total came in at 1,192 pounds ($3,099.20), combined with $1,035 in monetary donations for a total of $4,134.20
Chinook chipped in with food donations that totaled 468 pounds ($1,216.80) and monetary donations that rang in at $1,510 for a total of $2,726.80.