Posted on:
Hall appointed acting vice-principal at Chinook High School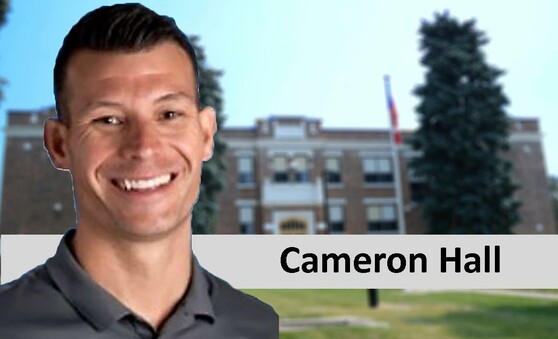 Lethbridge School District No. 51 is pleased to announce Cameron Hall has been appointed acting vice-principal at Chinook High School.
Believing cultivating relationships is necessary for working collaboratively toward the common goal of increasing student growth and success, Hall will be a great asset to the Chinook administrative team. He is committed to continued improvement, supporting professional development and engaging in learning to grow as an educator and leader.
A strong believer in inclusive practices, Hall brings experience as a Learning Support Teacher. He has facilitated a number of targeted professional learning sessions focusing on emergent literacy, creating diverse and individualized support programs, differentiating curriculum and working with technological modalities that support learners.  
"I am humbled by the opportunity to continue to serve the staff, students and community that make up Chinook High School through the role of acting vice-principal," said Hall. "Over the last four and a half years, I have been blessed to work with an amazing teaching and support staff that has been focused on supporting students through establishing meaningful relationships, and through an emphasis on personal and professional growth. I look forward to our continued work towards our shared goal of increasing each student's learning curve, engagement, belonging and success at Chinook High School."
Hall's experience in Lethbridge School Division includes teaching at G. S. Lakie Middle School, assistant principal and Learning Support teacher at Westminster Elementary School and Learning Support Teacher at Chinook High School.
Hall completed a Bachelor of Arts and a Bachelor of Education at the University of Lethbridge. He earned is Master of Education in 2015 from the University of Lethbridge.