Posted on:
G.S. Lakie puts unique spin on Robert Munsch classic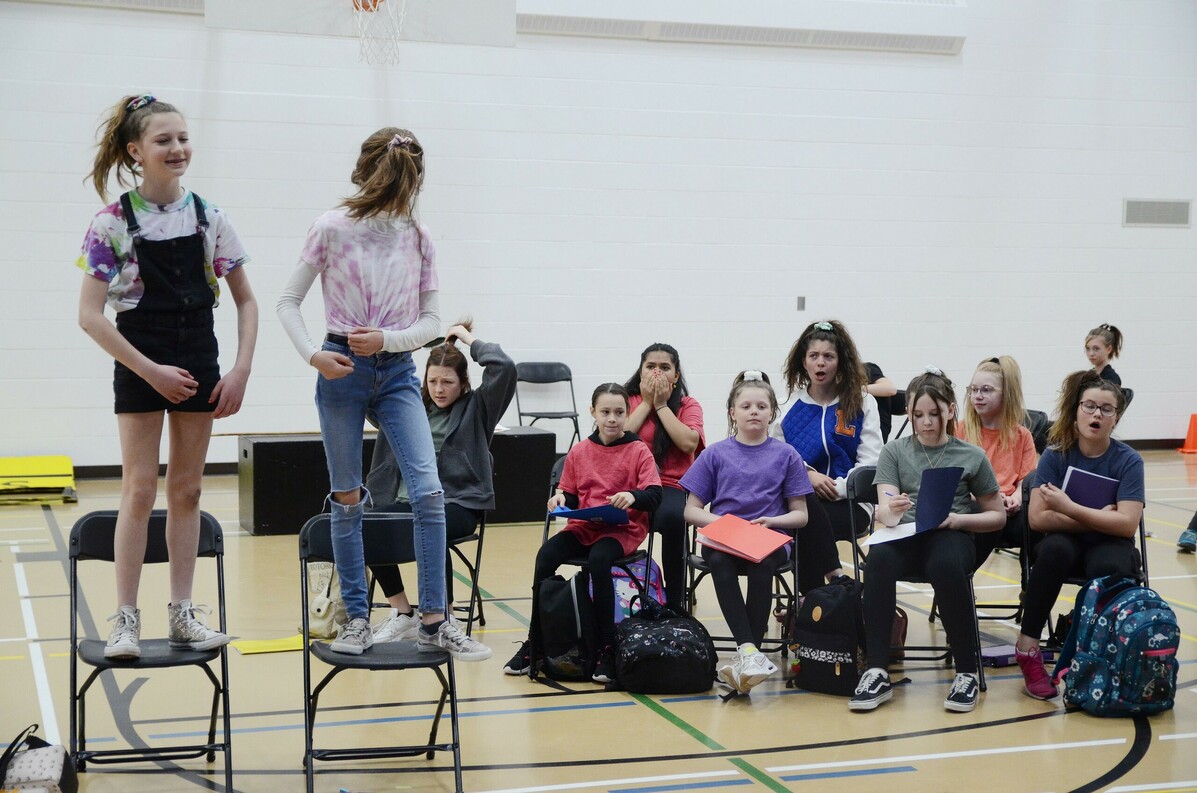 Stephanie's Ponytail, written by G.S. Lakie Middle School students Mia Price and Zoey Gurr, came about during the 2020 school year, students could only have 'supplementary options' in their homerooms.
Price and Gurr created a two-person musical that they wrote, composed, and performed for the class. 
This past September, the two students, along with Lakie teacher Courtney Wehlage, began workshopping the script to include more students, in the hopes sometime this year they would be able to share it with others.
Every aspect of the production was student driven. Students designed, created, fixed and experimented with everything from costumes, sets, props and they even had a say in which schools Lakie toured to present the production.
On Friday, students took the show on the road to Nicholas Sheran Elementary School.
Stephanie's Ponytail