Posted on:
Fairbairn and Lakie set to do battle for Movember supremacy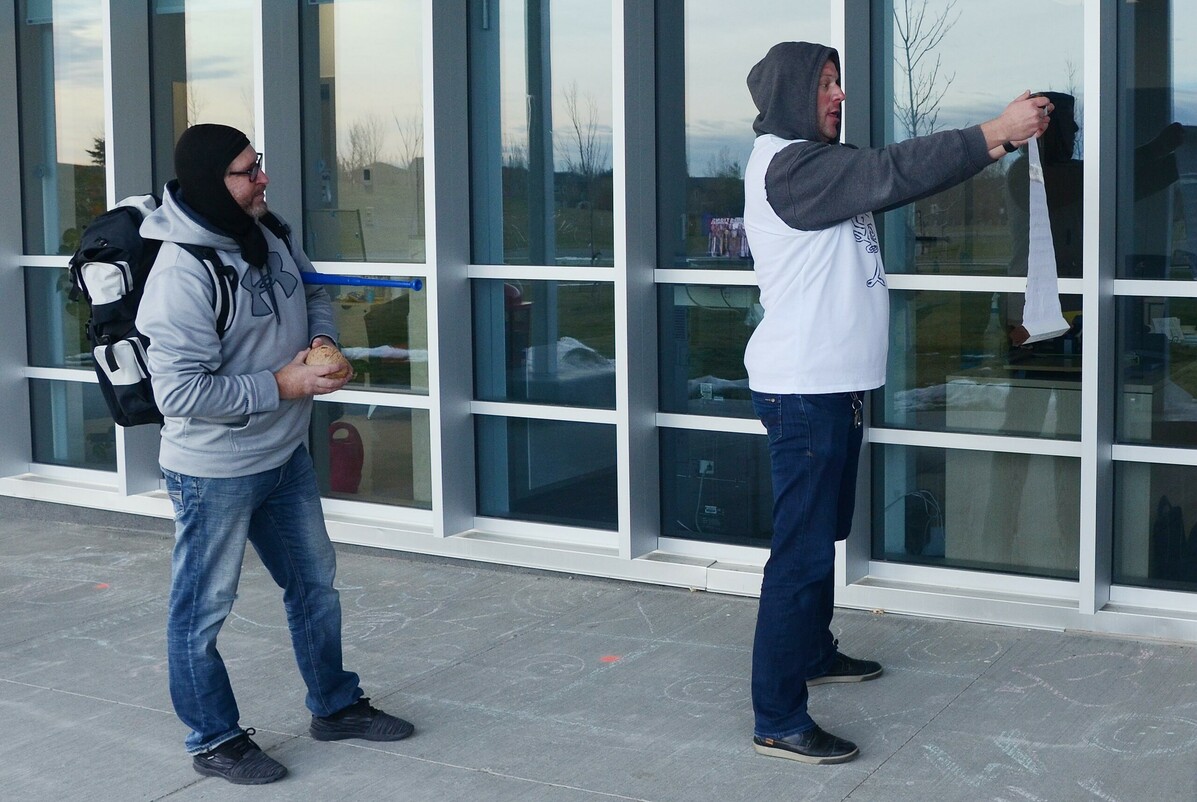 The gauntlet has been thrown down!
Last week at Senator Joyce Fairbairn Middle School, a brave duo from G.S. Lakie Middle School descended upon Senator Joyce Fairbairn Middle School to launch a contest of moustaches.
In full Monty Python form, Lakie teachers Tavis Newman and Gord Smith challenged Fairbairn administrators Bill Bartlett and Terry Hagel to a Movember competition for the ages.
Donations are now being taken for the LAKIE TEAM and the FAIRBAIRN TEAM.
Movember challenge