Posted on:
Division programming evolving to best serve students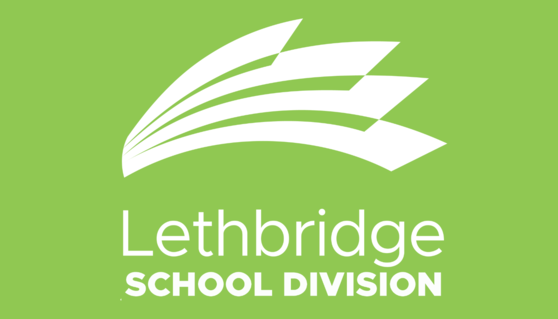 The COVID-19 pandemic and alterations to government funding models have changed the way education is being delivered throughout the province.
For Lethbridge School Division, however, a lot is happening across the educational landscape, as staff members continue to deliver a wide range of programs.
For example, since 2013, the Division has accessed therapy services (occupational therapy, speech language pathology, and physiotherapy) and low-incidence supports (teacher of the deaf and hard of hearing, audiologist, teacher of the visually impaired, and complex communication team) through Regional Collaborative Service Delivery (RCSD), a cross-ministry initiative.
Following the government's decision to dissolve RCSD at the end of the 2019/2020 school year and shift in funding for supports and services to school divisions, the Inclusive Education team set out to develop a new support model to meet the needs of children and students from Early Education to Grade 12.
Therapy and Low-Incidence Services: What's New
Under RCSD, the division accessed speech language pathology (SLP), occupational therapy (OT) and physiotherapy (PT) services through Children's Allied Health for students in Grade 1 to Grade 12 and for children with mild or moderate needs in Kindergarten. Division SLPs also worked with children in Early Education and Kindergarten who required a higher level of support and were eligible for Program Unit Funding (PUF).
This year, children in Kindergarten are no longer eligible for Program Unit Funding, but the Division has maintained its team of SLPs and increased their time, which has resulted in five full-time staff supporting speech and language development from Early Education to Grade 3, and complex communication needs beyond Grade 3.
The Division has also added an occupational therapist to the team to support students with fine motor skills, sensory regulation, activities of daily living and accessing classroom technology across all grades.
Having these in-house supports allows the Division to provide more consistent service, as the Division's own specialists can build relationships with staff and students in their assigned schools that continue from year to year. They are also more readily available to schools for timely consultation, compared to the previous model with outside services working across many school divisions. The SLPs and OT staff also work as part of a multi-disciplinary team with Division psychologists and behaviour team to provide wrap-around supports to students as needed.
To ensure continued physiotherapy (PT) support for students who require it, the Division is contracting PT service through Southwest Collaborative Support Services (SWCSS), a regional initiative between local school divisions, to share supports when it makes sense to do so, based on demand and availability of specialists.
Through SWCSS, local divisions have also been able to maintain the low-incidence team to support students with complex needs. The Division shares a teacher of the deaf and hard of hearing, a teacher of the blind and visually impaired, an audiologist and a complex communication team skilled in the use of augmentative and alternative communication methods. These professionals work closely with Division Inclusive Education leaders, teachers, Learning Support Teachers, SLPs and educational assistants to ensure students have the supports and tools necessary to access learning.
Support in Schools: Addressing Changes in Program Unit Funding
Children in Kindergarten with severe needs (speech and language; physical/medical; social/emotional and behavioural) are no longer eligible for Program Unit Funding. With that in mind, the Division revisited its grade 1-12 support model and allocations in the spring to include support for any Kindergarten children that required it.
This includes the addition of a Kindergarten educational assistant to focus specifically on supporting the speech and language goals of children with severe delays within the context of the Kindergarten classroom.
Children with identified physical/medical, social/emotional and behavioural needs are allocated support from the school EA team based on their individual needs. Finally, a new Early Childhood Speech Language Assistant position has been added to support children with mild or moderate speech/language delays in both Kindergarten and Early Education.
Educational Assistants are part of a wider continuum of supports and services from Early Education to Grade 12 that may include therapy services, behaviour support, additional assessment, psychologist consultation, contracted services and learning support. Decisions about the most appropriate supports for children/students are made by the school learning team and division personnel based on individual need.