Posted on:
Chinook High School celebrates annual Yote Day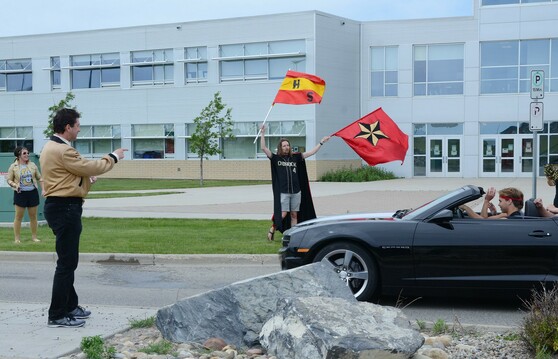 On Monday, Chinook High School Celebrated Yote Day.
This year, the annual event included a VIDEO featuring Chinook staff members, which highlighted the high school's award winners for the 2019/2020 year.
The day was capped off with a parade in the afternoon, as Chinook teachers lined Britannia Boulevard West, as students drove past the school. 
Chinook Yote Day